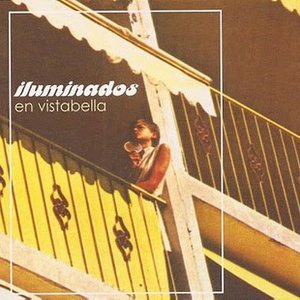 For a time, Iluminados were Jabalina's flagship band in the 90'. It all started in 1991 ,in Bullas, Spain, when they won a competition for young bands in their hometown. Soon after that, word started to spread and they became one of the new rising bands in the Spanish independent music scene.

Their first and most important releases happened on Jabalina Musica:
First of all, their debut EP - which also was our first release ever - "Disco de Papel".
Read Full Bio
For a time, Iluminados were Jabalina's flagship band in the 90'. It all started in 1991 ,in Bullas, Spain, when they won a competition for young bands in their hometown. Soon after that, word started to spread and they became one of the new rising bands in the Spanish independent music scene.

Their first and most important releases happened on Jabalina Musica:
First of all, their debut EP - which also was our first release ever - "Disco de Papel". After that came their unforgettable first LP ("Selene 500"), which featured 12 'colourful pop' songs that made their name in the beginning of the indie scene of the early nineties.
Some time after, their "Afrodita B" CD signaled a twist in their sound thanks to Nacho Canut (from the band Fangoria), who led them through various dance remixes of their songs. This twist went further with the Huw Price-produced "La Casita de las Bolas" an intriguing EP in which the take on pop of the Espín sisters (Isa & Ana) took new directions.
Things went even farther with "En Vistabella", their second LP and last release so far. In it, samples, drum boxes and keyboards had naturally taken the place of guitars, bass and drums for good.

from www.jabalinamusica.com
Genre not found
Artist not found
Album not found
Search results not found
Song not found