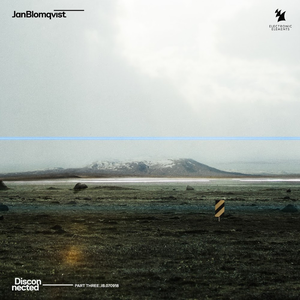 Disconnected - Part Three
"Music is emotion, and through electronic music emotions are transfered more easily when the sound is warm and organic as opposed to canned and cold. Those who've listened to Jan Blomqvist know that his music definitely doesn't belong to the lattercategory because the sounds he uses are 100 % self-formed and perfectly underscore his distinct and secure voice, making his music alive and close. For over 7 years he was the singer, bassist and songwriter of a band who rocked North Germany with a dark melodic grunge-rock sound. After moving to Berlin and being inspired by his influences Jan found
Read Full Bio
"Music is emotion, and through electronic music emotions are transfered more easily when the sound is warm and organic as opposed to canned and cold. Those who've listened to Jan Blomqvist know that his music definitely doesn't belong to the lattercategory because the sounds he uses are 100 % self-formed and perfectly underscore his distinct and secure voice, making his music alive and close.

For over 7 years he was the singer, bassist and songwriter of a band who rocked North Germany with a dark melodic grunge-rock sound. After moving to Berlin and being inspired by his influences Jan found his passion in electronic music. Making a tough decision to quit the band, he traded his guitar for an apc40 and 5x8Spur-Matrix and began producing and performing solo.

Today his sound can be described as a mixture of Radiohead, Muse, Bodi Bill, Stephan Bodzin and James Holden - a beautiful balancing act between melancholic, melodic electro-pop and euphoric minimal techno making Jan one of the most interesting and promising young artist in Berlin at the moment."
Genre not found
Artist not found
Album not found
Search results not found
Song not found
We have lyrics for these tracks by Jan Blomqvist:



Awake A break in the fighting Under desert stars "I'll wait for yo…
Back In The Taxi Let's take the backstreet though View from the backseat, who…
Big Jet Plane She said "hello mister, pleased to meet ya" I wanna hold…
Black Hole Nights Gimme my time back Gimme time back They lied to me With fla…
Dancing People are never wrong Place under my control Is this the curtain call? Curtain cal…
Dark Noise Look what we've done We almost have made it Jumping the gun …
Drift Give me chemicals, give me chemicals I need more chemicals, …
Empty Floor Emma wants the secret to be told. that the fucking rainbow…
Ghosttrack Haunting the romantics And tainting our time From where'd th…
I Don't Think About You I don't think about you. I don't think about you. I don't…
More Don't wanna get old Don't wanna die young I'm buyin' their c…
Same Mistake The other room, comatose by all the screens, Blown away by…
Something Says The beginning says "Don't forget about me" The end only says…
Stories Over Once upon a time ago... wait, that story's over, ja. Now it'…
The Space in Between Can't figure out how we got here Living on decay The seven…
Time Again Dawn came at ten You left at eight Time, time again I came…
Time Again (Animal Trainer Radio Edit) I came at 10 You left at 8 Time time again I came…

The lyrics can frequently be found in the comments below, by filtering for lyric videos or browsing the comments in the different videos below.