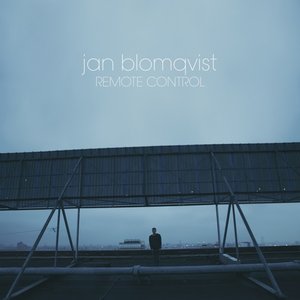 "Music is emotion, and through electronic music emotions are transfered more easily when the sound is warm and organic as opposed to canned and cold. Those who've listened to Jan Blomqvist know that his music definitely doesn't belong to the lattercategory because the sounds he uses are 100 % self-formed and perfectly underscore his distinct and secure voice, making his music alive and close. For over 7 years he was the singer, bassist and songwriter of a band who rocked North Germany with a dark melodic grunge-rock sound. After moving to Berlin and being inspired by his influences Jan found
Read Full Bio
"Music is emotion, and through electronic music emotions are transfered more easily when the sound is warm and organic as opposed to canned and cold. Those who've listened to Jan Blomqvist know that his music definitely doesn't belong to the lattercategory because the sounds he uses are 100 % self-formed and perfectly underscore his distinct and secure voice, making his music alive and close.

For over 7 years he was the singer, bassist and songwriter of a band who rocked North Germany with a dark melodic grunge-rock sound. After moving to Berlin and being inspired by his influences Jan found his passion in electronic music. Making a tough decision to quit the band, he traded his guitar for an apc40 and 5x8Spur-Matrix and began producing and performing solo.

Today his sound can be described as a mixture of Radiohead, Muse, Bodi Bill, Stephan Bodzin and James Holden - a beautiful balancing act between melancholic, melodic electro-pop and euphoric minimal techno making Jan one of the most interesting and promising young artist in Berlin at the moment."
Genre not found
Artist not found
Album not found
Search results not found
Song not found
Once upon a time ago...
wait, that story's over, ja.
Now it's there on the street,
looking at everyone
like a stranger.
and its what you make it
ja its what you make it
no it's what we make it.
is everyone asking
how far will they take it?
can anyone say,
losing trust?
losing what we had made it.
nothing to replace
the net to catch our fall
they who know the night
the ones who owns the teacher
and the teacher owns the day.
we can't stop the train
and we can't start it either
choosing to doubt
that we were ever really meant to be free
so turn and face the day
cuz they who own the teachers
are the teachers of today
Contributed by Bella K. Suggest a correction in the comments below.
To comment on specific lyrics,
highlight them