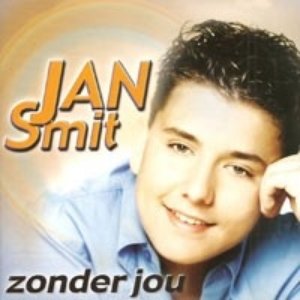 Johannes Hendricus Maria "Jan" Smit (born December 31, 1985) is a Dutch pop musi…
Read Full Bio ↴
Johannes Hendricus Maria "Jan" Smit (born December 31, 1985) is a Dutch pop music and schlager singer. He scored his first number one position in the Dutch charts with Ik zing dit lied voor jou alleen (I sing this song only for you) in 1997. Being 12 years of age back then, he was known as Jantje Smit.

Smit was discovered by Dutch middle of the road band BZN, who used his vocals in a duet called Mama. He has released several albums in Dutch and German since.

Jan dedicated the song Ik zing dit lied voor jou alleen (means: I Sing this song just for you) to his grandmother. In 1997, Smit toured South Africa with popular Afrikaans singer Nádine. In 2000, Smit won the Grand Prix der Volksmusik singing Ich zeig dir die Berge with Oswald Sattler for South Tyrol. In 2001 Smit won the Exportprijs for his success in Germany, France and Italy. In Germany he became one of the best selling Dutch artists ever, with German-language albums specifically aimed at the German market.

After three big hits in the late 90's, Jan's popularity began to wane gradually. His albums Jan Smit 2000 #32 (2000), Zing en Lach (Sing and Laugh) #33 (2001), Zonder Jou (Without You) #40 and Op Eigen Benen (On My Own Feet) #45 sold fewer copies than his first two albums from his child star era.

However, Jan was still very popular in Germany, where he spent most of his time touring. 2005 marked his comeback in his home country, when regional television host Willie Oosterhuis picked up a Jan Smit song recorded in 2003, 'Als de nacht verdwijnt' ('When the night is over'). Willie heavily plugged the song on his show, resulting in a medium sized hit.

During the same period Dutch broadcaster TROS wanted to produce a real life soap about Jan, with the focus on his life as a teenage star in Germany and The Netherlands, and on his private life in the picturesque seaside village of Volendam. The reality soap became a TV hit and an accompanying album, 'Vrienden voor het leven' ('Homies for life') brought Jan back at the top of the charts for the first time in a few years. It was written for his cousin Niek Smit(s), who lives in Maastricht.

In 2006 Smit had several big selling hit singles, such as 'Laura' (about a friend who died of cancer), 'Als de morgen is gekomen' ('When the morning has come') and 'Cupido' (Cupid). Jan usually includes special tracks on his CD singles, such as live recordings, previously unreleased tracks and CD-ROM-content, which makes his singles more interesting for his hardcore fanbase. In 2007 he topped the single charts again with "Op Weg Naar Geluk" (On The Road To Happiness) and with "Dan Volg Je Haar Benen" ('And then you check out her legs'), and the album charts also with the album "Op Weg Naar Geluk" (the album sold 160.000 copies in its first four days after being released, more than double platinum).

In 2006 he also recorded "Kerst voor Iedereen" (Christmas for Everyone) which was a Christmas-duet with Dutch tv-host Bridget Maasland as a part of Dutch tv-show Katja vs Bridget. He later on recorded this song with his younger sister Monique Smit, who recently also started a singing career

In 2007 he planned to tour the Netherlands again with the "Jan Smit Komt Naar Je Toe"-tour (Jan Smit Comes To You) but due to problems with his vocal cords this tour had to be postponed. For at least 6 months Jan Smit has to rest his voice.

'Dan volg je haar benen' was Jan's fifth Number One single in The Netherlands, making him one of the most successful soloists in Dutch chart history. Only George Michael and Dutch singer Marco Borsato had more Number Ones.
Genre not found
Artist not found
Album not found
Search results not found
Song not found