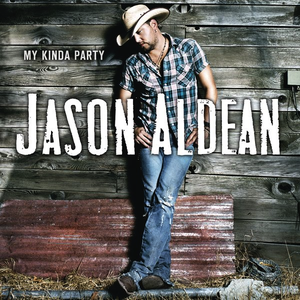 Jason Aldean is a country music singer and songwriter. He's had 28 of his 39 sin…
Read Full Bio ↴
Jason Aldean is a country music singer and songwriter. He's had 28 of his 39 singles hit #1 on the Hot Country Songs or Country Airplay charts: "Why", "She's Country", "Big Green Tractor", "The Truth", "Don't You Wanna Stay" (a duet with Kelly Clarkson), "Dirt Road Anthem", "Fly Over States", "Take a Little Ride", "The Only Way I Know" (a collaboration with Luke Bryan and Eric Church), "Night Train", "When She Says Baby", "Burnin' It Down", "Just Gettin' Started", "Tonight Looks Good on You", "Lights Come On", "A Little More Summertime", "Any Ol' Barstool", "You Make It Easy", "Drowns the Whiskey" (a duet with Miranda Lambert), "Girl Like You", "Rearview Town", "Got What I Got", "Blame It on You", "If I Didn't Love You" (a duet with Carrie Underwood), "Trouble With A Heartbreak", and "Try That In A Small Town".

Since 2005, Aldean has been signed to Broken Bow Records, a record label for which he has released 10 albums and 38 singles. His 2010 album, My Kinda Party, is certified quadruple-platinum by the Recording Industry Association of America (RIAA). His 2012 album Night Train is certified double-platinum, while his 2005 self-titled debut, 2007 album Relentless, 2009 album Wide Open, 2014 album Old Boots, New Dirt are all certified platinum. Aldean has received five Grammy Award nominations throughout his career, twice for Best Country Album.

On July 23, 2021, Aldean released the single "If I Didn't Love You", featuring Carrie Underwood. It was the leadoff single to his tenth studio album, a double album project entitled Macon, Georgia. The first half, Macon, was released on November 12, 2021.

On January 14, 2022, "Trouble with a Heartbreak" was released as the album's second single and is the leadoff single to the second half of the album, Georgia, which was released on April 22, 2022.

On March 25, 2022, Aldean and Brantley Gilbert released the single "Rolex® on a Redneck".

On June 13th, 2022 Aldean released the single "That's What Tequila Does" to country radio ,from the double album "Macon, Georgia".

In 2023, Aldean sparked controversy as his song "Try That In A Small Town" as well as its music video attacked the Black Lives Matter movement and promoted guns. Both have been criticized as racist and for allegedly promoting gun violence. Aldean has denied the allegations. CMT later pulled the music video for the song in response to these allegations. The music video was also shot at the site of the lynching of black man Henry Choate in 1927, leading to accusations of Aldean supporting lynchings. Aldean has also denied these allegations. After the song's peak position on the Hot 100 was revealed, several allegations of chart fixing and payola were made against Aldean as his song has chart well higher than the final chart projections from 2 days before it was revealed.
Genre not found
Artist not found
Album not found
Search results not found
Song not found