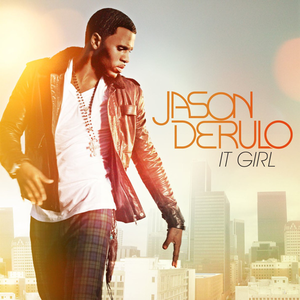 Jason Desrouleaux (born September 21, 1989 in Miami, Florida, United States), known more simply as Jason Derülo, is a Haitian-American singer-songwriter, dancer, choreographer, producer and actor signed to JR Rotem's label Beluga Heights. He has been writing hit singles for acts such as Lil Wayne, Pleasure P, Pitbull, Stat Quo, Iyaz and Birdman since 2007, and he released his eponymous self-titled debut album in March 2010. His debut single from the album
Read Full Bio
Jason Desrouleaux (born September 21, 1989 in Miami, Florida, United States), known more simply as Jason Derülo, is a Haitian-American singer-songwriter, dancer, choreographer, producer and actor signed to JR Rotem's label Beluga Heights. He has been writing hit singles for acts such as Lil Wayne, Pleasure P, Pitbull, Stat Quo, Iyaz and Birdman since 2007, and he released his eponymous self-titled debut album in March 2010. His debut single from the album, "Whatcha Say", was released to radio in June 2009, it sampled the Imogen Heap song "Hide and Seek" and became a huge digital hit, selling over 2 million records, gaining an RIAA certification of 2x platinum, and reaching #1 in the US and several other countries. The album also spawned two further US top ten singles including "In My Head", which peaked at #5, and "Ridin' Solo", which peaked at #9.

In 2011, he announced the release of his sophomore album, 'Future History'. "Don't Wanna Go Home" was released as the album's lead single in May 2011. As reported by the Undefeated Songfacts, on January 6, 2012, while Derülo was rehearsing for his Future History Tour, he broke one of his neck vertebrae. When he debuted "Undefeated" during the May 22, 2012 finale of the TV show 'American Idol', it was the singer's first post-neck injury television performance.
Genre not found
Artist not found
Album not found
Search results not found
Song not found
Oh yeah, yeah
Oh yeah
I've been looking under rocks and breaking locks
Just tryna find ya
I've been like a manic insomniac
Five steps behind ya
Tell them other girls, they can hit the exit
Check please
'Cause I finally found the girl of my dreams
Much more than a Grammy award
That's how much you mean to me
You could be my it girl
Baby you're the shit girl
Lovin' you could be a crime
Crazy how we fit girl
This is it girl
Give me twenty five to life
I just wanna rock all night long
And put you in the middle of my spotlight
You could be my it girl
You're my biggest hit girl
Let me play it loud
Let me play it loud like, oh oh oh oh
Let me play it loud
Let me play it loud like, oh oh oh oh
Let me play it loud
You can't help but turn them heads
Knockin' them dead
Dropping like flies around you
If I get your body close not letting go
Hoping you're about to
Tell them other guys they can lose your number
You're done!
They don't get another shot cause you're love drunk
Like a TV show playing reruns
Every chance I get
I'ma turn you on
You could be my it girl
Baby you're the shit girl
Lovin' you could be a crime
Crazy how we fit girl
This is it girl
Give me twenty five to life
I just wanna rock all night long
And put you in the middle of my spotlight
You could be my it girl
You're my biggest hit girl
Let me play it loud
Let me play it loud like oh oh oh oh
Let me play it loud
Let me play it loud like oh oh oh oh
Let me play it loud
Can't seem to stop you from, running, running
Through my, through my mind, mind
Just keep it coming, coming
'Til I make you mine, mine
You've got that something, something
I wanna be with girl
You're my greatest hit girl
Just say this is it girl
Hey baby
Don't you know you're my it girl
You could be my it girl
Baby you're the shit girl
Lovin' you could be a crime
Crazy how we fit girl
This is it girl
Give me twenty five to life
I just wanna rock all night long
And put you in the middle of my spotlight
You could be my it girl
You're my biggest hit girl
Let me play it loud
Let me play it loud like, oh oh oh oh
Let me play it loud
Let me play it loud like, oh oh oh oh
Let me play it loud
Let me hear you sing it like, oh oh oh oh
Everybody in the crowd let me hear you sing it like
This is it girl
Lyrics © Universal Music Publishing Group, Sony/ATV Music Publishing LLC, Kobalt Music Publishing Ltd.
Written by: Jason Joel Desrouleaux, Evan Kidd Bogart, Emanuel S. Kiriakou, Lindy Robbins

Lyrics Licensed & Provided by LyricFind
To comment on specific lyrics,
highlight them