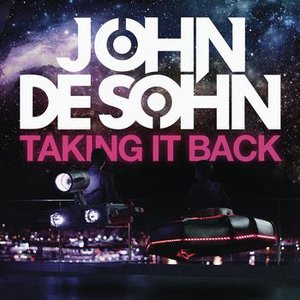 Being an avid music fan at an early age Swedish Björn Johnsson aka John de Sohn started his DJ career in his teens. Today he has over ten years experience and can count the free weekends he has had during the last decade on one hand. His deejay show delivery always focuses on the audience - a big show with Big room house - teeming with energy. The name John de Sohn came in 2009 and his first release was John de Sohn & Nick Wall featuring Christina
Read Full Bio
Being an avid music fan at an early age Swedish Björn Johnsson aka John de Sohn started his DJ career in his teens. Today he has over ten years experience and can count the free weekends he has had during the last decade on one hand. His deejay show delivery always focuses on the audience - a big show with Big room house - teeming with energy. The name John de Sohn came in 2009 and his first release was John de Sohn & Nick Wall featuring Christina Skaar - "Unleash My Love" that peaked #3 on the Beatport "Overall chart" supported by Avicii and Tiesto. John de Sohn has since released remixes for Flo-Roda, Bruno Mars, Nadia Ali, Wyner Gordon to name a few. The track Long Time featuring Andreas Moe has sold platinum in Sweden and is on the latest Tiesto compilation - Club Life Volume two Miami. After 20 weeks on the Swedish Dance chart it is one of the most played tracks of 2012.
Genre not found
Artist not found
Album not found
Search results not found
Song not found
We have lyrics for 'Taking It Back' by these artists:



Bon Jovi I've been away so long I hardly knew the place It's…
Chris Sligh Lately I've been feeling separated Like I'm standing on the…
Cord I've got to go I've got to get out of here Anywhere…
MADEINTYO I just hit your bitch, oh, I can't take it…
Push Play I thought you were the one for me I thought you…
troy sneed Now you all knew the devil be tripping right So I…
Various Artists This is where it ends And this is where it all…



We have lyrics for these tracks by John De Sohn:



Dance Forever You Thinking love like that was never meant for you Yeah, yo…
Dance Our Tears Away We can make it through these hard times Dance our tears…
Forever Young I remember when we were kids They say we got one…
Happy Hours I wanna (?) I wanna (?) We living by the (?) at…
Happy Kids Do you remember when we used to be Them happy kids,…
Long Time We could start the universe with our heartbeats tonight Don…
Long Time feat. Andreas Moe We could start the universe with our heartbeats tonight Don…
Love You Better Lovers, strangers Heart breaks, changes Every day things Bee…
Lovers For The Weekend You got my heart If you want it I surrender to the…
Rush I wanna drive fast crash, survive i wanna fight brave i wann…
Under the Sun Hey sweet love Never let them get your voice get tired Bre…

The lyrics can frequently be found in the comments below or by filtering for lyric videos.