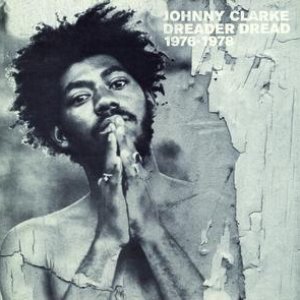 During the middle of the 1970s Johnny Clarke stood at a Crossroads of Jamaican music, and was the point about which Reggae music turned during the "Golden Era" of '70s Roots Reggae. Briefly there was no more popular act than he in Jamaica, and this in a country where popularity is exceptionally hard won. He was nominated best vocalist five times in his own country, an indication of the love Jamaicans have for his voice and music. There are many reasons as to why he commands the respect of his countrymen, one is his ability to perform both roots Reggae
Read Full Bio
During the middle of the 1970s Johnny Clarke stood at a Crossroads of Jamaican music, and was the point about which Reggae music turned during the "Golden Era" of '70s Roots Reggae. Briefly there was no more popular act than he in Jamaica, and this in a country where popularity is exceptionally hard won.

He was nominated best vocalist five times in his own country, an indication of the love Jamaicans have for his voice and music. There are many reasons as to why he commands the respect of his countrymen, one is his ability to perform both roots Reggae material and love songs with equal ability and conviction. This dual persona, both as roots 'preacher' and love 'crooner', was one which out of financial necessity many other performers were required to adopt. Dennis Brown, then Johnny's biggest rival, is a fine example in this regard.

Masterful dub remixes of Johnny Clarke's songs by KING TUBBY contribute no end to the beauty of any mid '70s single release by Clarke. Listen to 'Move Out Of Babylon Rastaman' or the later 'Cold I Up' and to the accompanying b-side dub versions, and you will realize why Johnny Clarke encapsulates so well, '70s Roots Reggae. Few other artists have ever achieved such domination, let alone with the consummate ease and style that Johnny Clarke, the 'studio idler' did.

If you are looking to understand and absorb the world of Reggae, in particular the 'Golden Era' of the mid '70s, Clarke's music is an ideal vehicle within which to do so. When Bob Marley was turning himself into the first International Jamaican superstar, Big Youth, Inner Circle and Johnny Clarke ruled the roost back home. They were the acts popular with Jamaicans, in Jamaica.

While he failed to maintain the success of the '70s, Clarke went on to become one of the highlights of the dancehall era, re-establishing his reputation as he did so. His style had always been well suited to this new genre, one that coincided with the beginning of the new decade.

He has continued to remain true to his own roots, singing largely of 'cultural' matters and retaining his Rastafarian faith. Touring to this day, he spends much of his time in the U.K., and long may we benefit from his beautiful voice.
Genre not found
Artist not found
Album not found
Search results not found
Song not found
We have lyrics for 'Top Ranking' by these artists:



Blonde Redhead We've come a long way to where the mountain is…
Bob Marley They don't want to see us unite All they want us…



We have lyrics for these tracks by Johnny Clarke:



African Roots African roots Just call me African roots Please call me Af…
African Roots - 2000 Digital Remaster African roots Just call me African roots Please call me Afri…
Bad Days Are Going Some days are dry, some days are leaky Some days come…
Be Holy My Brothers And Sisters It's quarter to three, there's no one in the place Except…
Blood Dunza Blood dunza! Blood dunza! Blood money! Blood dunza! Bloo…
Crazy Baldhead Them crazy, them crazy - We gonna chase those crazy Baldhead…
Crazy Baldheads Chase them crazy - Chase them crazy - Chase them crazy. …
Dance To The Music Come on dance to the music, Get out rock with the…
Declaration of Rights Verse 1 Look how long they brought us down here Have us…
Do You Love Me Gonna love you more More than anything you heard about I'm…
Enter Into His Gates With Praise Oh oh oh oh oh Jah Jah in deh, in deh. Let's…
Every Knee Shall Bow Every Knee Shall bow And every tongue confess On the day …
Fittest Of The Fittest Oh Jah Jah. Oh Father. Ooh Jah Jah. Yeah.. The fittest…
Joshua's Words Listen, baby not with your ears cuz this song will…
Left with a Broken Heart You were seen runnin' round With him again, woah yeah But I…
Legalize It Legalize it, yeah, yeah, Don't criticize it Legalize it, y…
Love Me Forever 77s Tom Tom Blues You Still Love Me (I) Yeah I come runn…
Move Out of Babylon Move out of Babylon, rastaman And leave all the wicked man M…
Moving On to Zion Waa-ooh. Ooh-ooh.. Waa-ooh. We are moving on, to Zion. …
Natty Dreadlocks Stand Up Right Dont take natty dread Dont take natty dread For a puppy sh…
None Shall Escape Oh, oh, oh, oh, yeah, oh, oh, oh, oh, yeah Ho…
None Shall Escape the Judgement Though you may not drive a great big Cadillac Gangster white…
Ride On Girl I work so hard just to make her satisfied, And no…
Roots Natty Roots Natty Congo Roots natty roots, natty congo, Roots natty roots natty dre…
Roots Natty Roots, Natty Congo Roots natty roots, natty congo, Roots natty roots natty drea…
Satta Massagana There is a land, far far away Where there's no night,…
Simmer Down Simmer down.. don't mek you so hot, man. Simmer down.. say…

The lyrics can frequently be found in the comments below, by filtering for lyric videos or browsing the comments in the different videos below.