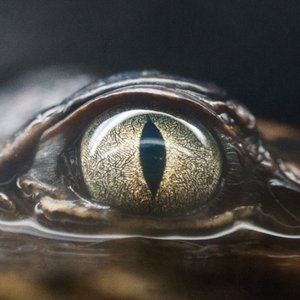 George Miller, known by his stage name Joji, is a Japanese-Australian singer-songwriter, rapper, record producer, and former YouTube personality under his previous alias "Filthy Frank".

In 2013, on the DizastaMusic YouTube channel, Miller created the video "Do the Harlem Shake (Original)," which originated from a clip of the video "Filthy Compilation #6 – Smell My Fingers",the video has been viewed 60 million times (as of February 2019). The original clip led to the creation of the Harlem Shake meme
Read Full Bio
George Miller, known by his stage name Joji, is a Japanese-Australian singer-songwriter, rapper, record producer, and former YouTube personality under his previous alias "Filthy Frank".

In 2013, on the DizastaMusic YouTube channel, Miller created the video "Do the Harlem Shake (Original)," which originated from a clip of the video "Filthy Compilation #6 – Smell My Fingers",the video has been viewed 60 million times (as of February 2019). The original clip led to the creation of the Harlem Shake meme, which was directly responsible for the debut of Baauer's "Harlem Shake" song atop the Billboard Hot 100. In addition to the DizastaMusic channel (inactive since 2015), he has operated two other channels: TooDamnFilthy (a secondary channel) and TVFilthyFrank (main channel).

His absurdist YouTube channel, now defunct, consisted of music, rants, ukulele performances, and a bizarre show, with all of the main characters played by Miller including the titular character of Filthy Frank. He also produced absurdist comedy music under the moniker Pink Guy, with his discography spanning two full-length albums and an EP. His second album, Pink Season, debuted at number 70 on Billboard 200.

In late 2017, Miller retired from the YouTube channel to focus on his music career under the name Joji, producing more nuanced and serious music, releasing the EP In Tongues, which peaked at number 58 on the Billboard 200, and his debut studio album BALLADS 1, which reached number 1 on Billboard's top R&B and hip-hop chart in November 2018. With this, Miller became the first Asian artist to do so. Miller's music has been described as a mix between R&B and trip-hop. As of 2022, Joji has released two more studio albums: Nectar on September 25, 2020, and SMITHEREENS on November 4, 2022.
Genre not found
Artist not found
Album not found
Search results not found
Song not found
Glimpse of Us
Joji Lyrics
She'd take the world off my shoulders
If it was ever hard to move
She'd turn the rain to a rainbow
When I was living in the blue
Why then, if she is so perfect
Do I still wish that it was you?
Perfect don't mean that it's working
So what can I do? (Ooh)
When you're out of sight
In my mind
'Cause sometimes I look in her eyes
And that's where I find a glimpse of us
And I try to fall for her touch
But I'm thinking of the way it was
Said I'm fine and said I moved on
I'm only here passing time in her arms
Hoping I'll find
A glimpse of us
Tell me he savors your glory
Does he laugh the way I did?
Is this a part of your story?
One that I had never lived
Maybe one day you'll feel lonely
And in his eyes, you'll get a glimpse
Maybe you'll start slipping slowly
And find me again
When you're out of sight
In my mind
'Cause sometimes I look in her eyes
And that's where I find a glimpse of us
And I try to fall for her touch
But I'm thinking of the way it was
Said I'm fine and said I moved on
I'm only here passing time in her arms
Hoping I'll find
A glimpse of us
Ooh, ooh-ooh
Ooh, ooh-ooh
Ooh, ooh, ooh
'Cause sometimes I look in her eyes
And that's where I find a glimpse of us
And I try to fall for her touch
But I'm thinking of the way it was
Said I'm fine and said I moved on
I'm only here passing time in her arms
Hoping I'll find
A glimpse of us
Lyrics © DistroKid, Sony/ATV Music Publishing LLC, Kobalt Music Publishing Ltd., Warner Chappell Music, Inc.
Written by: Alexis Idarose Kesselman, Connor McDonough, George Miller, Joel Estevan Castillo, Riley McDonough

Lyrics Licensed & Provided by LyricFind
To comment on specific lyrics,
highlight them