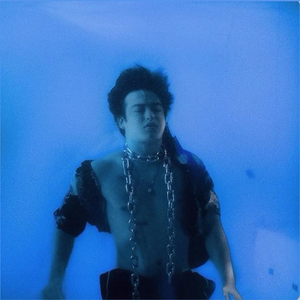 In Tongues is the long-anticipated debut project of George "Joji" Miller, aka Filthy Frank, Pink Guy, and PinkOmega, released on November 3rd, 2017. The 6-track EP showcases the variance of Joji, with upbeat tracks like Window, to moody drum-laden tracks like Pills, to melancholy ballads like Will He, History! On April 1st 2016, Joji uploaded the first single from In Tongues, WORLD$TAR MONEY, as a loosie, on his SoundCloud. A year later, on April 25th, 2017, Joji teased a song called only "IDWWMT". The next day, he uploaded it as I Don't Wanna Waste My Time. A month later, on
Read Full Bio
In Tongues is the long-anticipated debut project of George "Joji" Miller, aka Filthy Frank, Pink Guy, and PinkOmega, released on November 3rd, 2017. The 6-track EP showcases the variance of Joji, with upbeat tracks like Window, to moody drum-laden tracks like Pills, to melancholy ballads like Will He,

History!

On April 1st 2016, Joji uploaded the first single from In Tongues, WORLD$TAR MONEY, as a loosie, on his SoundCloud.

A year later, on April 25th, 2017, Joji teased a song called only "IDWWMT". The next day, he uploaded it as I Don't Wanna Waste My Time.

A month later, on May 13, 2017, he appeared on Boiler Room Los Angeles, playing 11 minutes of unreleased content.

2 months later, on July 19, 2017, Joji released one of the songs from Boiler Room, Rain On Me, as a loosie, like I Don't Wanna Waste My Time.

On October 17th, he released the first single off of In Tongues, entitled Will He, another song he had played on Boiler Room.

The next day, October 18, Joji released the music video for Will He, as well as releasing the tracklist and cover of In Tongues.

A few days later, he released Lost Instruments, 3 loosies that didn't fit the tone of In Tongues.

After 3 days of teasers (using the tracks from Lost Instruments), Joji finally released the EP.
Genre not found
Artist not found
Album not found
Search results not found
Song not found
Will He
Joji Lyrics
I got knots all up in my chest (up in my chest, up in my chest)
Just know, I'm trying my best (I'm trying my best)
'Cause, when you look (when you look)
When you laugh (when you laugh)
When you smile (when you smile)
I'll bring you back (bring you back)
And now I'm sad (now I'm sad)
And I'm a mess (and I'm a mess)
And now we high (now we high)
That's, why I left (why I left)
That's, why I left
Will your tongue still remember the taste of my lips? (my lips, my lips, my lips)
Will your shadow remember the swing of my hips? (my hips, my hips, my hips)
Will your lover caress you the way, that I did? (I did, I did, I did)
Will you notice my charm, if he slips up one bit? (one bit)
'Cause I don't need to know
I just wanna make sure you're okay (okay)
I don't need to know
I just wanna make sure you're all safe, all safe, all safe
Will he play you those songs, just the way, that I did? (I did, I did, I did)
Will he play you so strong, just the way, that I did? (I did)
Yeah, yeah, yeah, yeah
Will he treat you like shit, just the way, that I did? (I did, I did, I did)
'Cause I don't blame ya
'Cause I don't need to know
I just want to make sure you're okay (okay)
I don't need to know
I just want to make sure you're all safe
Lyrics © Songtrust Ave
Written by: George Miller, Lawrence Jung

Lyrics Licensed & Provided by LyricFind
To comment on specific lyrics,
highlight them