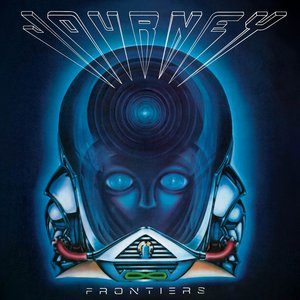 Frontiers is the eighth studio album by the American Rock band Journey, released in February 1983 on the Columbia Records label. This is the last album to feature bassist Ross Valory until 1996's Trial by Fire. The album reached No. 2 on the Billboard 200 chart and would garner four top 40 singles: "After the Fall" (No. 23), "Send Her My Love" (No. 23), "Faithfully" (No. 12), and "Separate Ways (Worlds Apart)" (No. 8), and a rock radio hit in "Chain Reaction". The album would later achieve the RIAA certification of six times platinum. The album had been sequenced and
Read Full Bio
Frontiers is the eighth studio album by the American Rock band Journey, released in February 1983 on the Columbia Records label. This is the last album to feature bassist Ross Valory until 1996's Trial by Fire.

The album reached No. 2 on the Billboard 200 chart and would garner four top 40 singles: "After the Fall" (No. 23), "Send Her My Love" (No. 23), "Faithfully" (No. 12), and "Separate Ways (Worlds Apart)" (No. 8), and a rock radio hit in "Chain Reaction". The album would later achieve the RIAA certification of six times platinum.

The album had been sequenced and prepped for pressing when, in a last minute conference with Journey's A&R man Michael Dillbeck, two songs were pulled from the original lineup, "Ask the Lonely" and "Only the Young". These two tracks were replaced with "Back Talk" and "Troubled Child". "Ask the Lonely" was utilized in the soundtrack for the film Two of a Kind. "Only the Young" would find its way into the Top Ten two years later, joining the soundtrack of the movie Vision Quest.

Frontiers was the band's highest-charting album in the United Kingdom, reaching No. 6 on the UK Albums Chart in 1983.
Genre not found
Artist not found
Album not found
Search results not found
Song not found
Separate Ways
Journey Lyrics
Here we stand
Worlds apart, hearts broken in two, two, two
Sleepless nights
Losing ground, I'm reaching for you, you, you
Feeling that it's gone
Can't change your mind
If we can't go on
To survive the tide, love divides
Someday, love will find you
Break those chains that bind you
One night will remind you
How we touched and went our separate ways
If he ever hurts you
True love won't desert you
You know I still love you
Though we touched and went our separate ways
Troubled times
Caught between confusion and pain, pain, pain
Distant eyes
Promises we made were in vain, in vain, in vain
If you must go, I wish you love
You'll never walk alone
Take care, my love
Miss you, love
Someday, love will find you
Break those chains that bind you
One night will remind you
How we touched and went our separate ways
If he ever hurts you
True love won't desert you
You know I still love you
Though we touched and went our separate ways
Oh
Someday, love will find you
Break those chains that bind you
One night will remind you
If he ever hurts you
True love won't desert you
You know I still love you
I still love you, girl
I really love you, girl
And if he ever hurts you
True love won't desert you
No
No
Lyrics © Wixen Music Publishing, HIPGNOSIS SONGS GROUP, BMG Rights Management, Universal Music Publishing Group, Kobalt Music Publishing Ltd.
Written by: Steve Perry, Jonathan Cain

Lyrics Licensed & Provided by LyricFind
To comment on specific lyrics,
highlight them