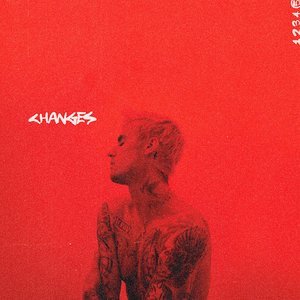 Changes is the fifth studio album by Canadian singer Justin Bieber released on February 14, 2020 by Def Jam Recordings and RBMG serving as the follow-up to Purpose. The album features guest appearances from Quavo, Post Malone, Clever, Lil Dicky, Travis Scott, Kehlani, and Summer Walker, with production including Adam Messinger, The Audibles, Boi-1da, Harv, Nasri, Poo Bear, Sasha Sirota, Tainy, and Vinylz, as well as NBA center JaVale McGee, using his music name Pierre. It is primarily an R&B, pop and electro-R&B album with trap elements. Changes was preceded by two singles: "Yummy" was released as the lead single
Read Full Bio
Changes is the fifth studio album by Canadian singer Justin Bieber released on February 14, 2020 by Def Jam Recordings and RBMG serving as the follow-up to Purpose. The album features guest appearances from Quavo, Post Malone, Clever, Lil Dicky, Travis Scott, Kehlani, and Summer Walker, with production including Adam Messinger, The Audibles, Boi-1da, Harv, Nasri, Poo Bear, Sasha Sirota, Tainy, and Vinylz, as well as NBA center JaVale McGee, using his music name Pierre. It is primarily an R&B, pop and electro-R&B album with trap elements.

Changes was preceded by two singles: "Yummy" was released as the lead single on January 3, 2020, which debuted and peaked at number two on the Billboard Hot 100. "Intentions" featuring Quavo, was released as the second single on February 7, 2020. On January 28, 2020, "Get Me" featuring American singer Kehlani was released as a promotional single. For additional promotion of the album, Bieber's 10-episode docu-series, Justin Bieber: Seasons premiered on January 27, 2020 in YouTube. The series was described as an in-depth look on his musical creation process. On February 8, 2020, Bieber performed his first Saturday Night Live performance in seven years.

The album debuted atop the US Billboard 200 chart, selling a first-week sales total of 231,000 album-equivalent units, which was considerably less than the first-week sales of Purpose in the country, which moved 649,000 units. Similar to Purpose, Bieber released a series of dance videos for each of the tracks on the album, titled "Changes: The Movement". Changes received mixed reviews from music critics, who were favourable towards Bieber's vocal performance and certain elements of the production, but criticized the album's lyricism and the lack of variation between songs. It has since been certified platinum by the Recording Industry Association of America (RIAA) and is nominated for Best Pop Vocal Album at the 2021 Grammy Awards.
Genre not found
Artist not found
Album not found
Search results not found
Song not found
Not sure what I was doin' before ya
I quit tryin' to figure it out
Nothin' like having someone for ya
Someone beside you when it's time to lay down
Fully committed, you here for the stay down
Look in the mirror, you right for the take down
Room for you in my coupe, let me open up the door
Open up my eyes to a feeling I can't ignore
I need you all around me
Oh yeah, yeah, yeah, yeah
I need you all around me
Wouldn't wanna be in any other place
From my home, to the road, I'll make sure you're comfortable
You make sure I'm comfortable, our love's unconditional
I need you all around me
All around me, yeah
Never thought I could ever be loyal
To someone other than myself
I never thought I could ever be a spoiler
Guess anything is possible with your help
Anything's possible since you made my heart melt
Gave me the best hand that I'd ever been dealt
Room for you in my coupe, let me open up the door
Open up my eyes to a feeling I can't ignore
I need you all around me, yeah
Oh yeah, yeah, yeah, yeah
I need you all around me
Wouldn't want to be in any other place
From my home, to the road, I'll make sure you're comfortable
You make sure I'm comfortable, our love's unconditional
I need you all around me
All around me, yeah, yeah, yeah
Lyrics © BMG Rights Management, Universal Music Publishing Group, Peermusic Publishing
Written by: Jason P. D. Boyd, Justin Bieber, Sasha Isbell-Sirotkin

Lyrics Licensed & Provided by LyricFind
To comment on specific lyrics,
highlight them