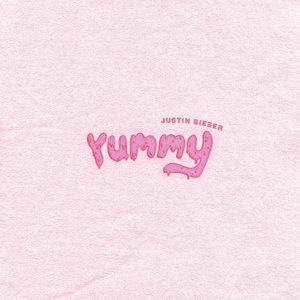 "Yummy" is a song by Canadian singer Justin Bieber. It was released on January 3, 2020, along with a lyric video through Def Jam Recordings, as the lead single from his fifth studio album, Changes. The song is Bieber's first single as a solo artist to be released in almost four years, following his March 2016 single, "Company", a song from his 2015 album Purpose. Bieber joined the video-sharing social networking service TikTok on the day of the song's release. "Yummy" received mixed reviews from music critics, some of whom complimented on Bieber's vocal performance while others criticized the song's
Read Full Bio
"Yummy" is a song by Canadian singer Justin Bieber. It was released on January 3, 2020, along with a lyric video through Def Jam Recordings, as the lead single from his fifth studio album, Changes. The song is Bieber's first single as a solo artist to be released in almost four years, following his March 2016 single, "Company", a song from his 2015 album Purpose. Bieber joined the video-sharing social networking service TikTok on the day of the song's release.

"Yummy" received mixed reviews from music critics, some of whom complimented on Bieber's vocal performance while others criticized the song's production, its songwriting, and Bieber's delivery. The song debuted at number two on the US Billboard Hot 100, while reaching the top five in Australia, Canada, the United Kingdom and various other countries, and hitting number one in New Zealand. The song's official music video was released on January 4, 2020.

"Yummy" is a "straightforward R&B number" that moves along on pop-trap beats. Bieber's vocals span from F4 to the high B♭5. The song contains a "crisp bass line and plinking keyboards". Bieber rap-sings the pre-chorus, while he hits his "signature falsetto" in the bridge. Bryan Rolli of Forbes magazine called the chorus "seductive", albeit "meaningless". The song is considered an ode to Bieber's wife, Hailey Bieber.
Genre not found
Artist not found
Album not found
Search results not found
Song not found
Yeah, you got that yummy, yum
That yummy, yum
That yummy, yummy
Yeah, you got that yummy, yum
That yummy, yum
That yummy, yummy
Say the word, on my way
Yeah babe, yeah babe, yeah babe
Any night, any day
Say the word, on my way
Yeah babe, yeah babe, yeah babe
In the morning or late
Say the word, on my way
Bona fide stallion
You ain't in no stable, no, you stay on the run
Ain't on the side, you're number one
Yeah, every time I come around, you get it done
Fifty-fifty, love the way you split it
Hunnid racks, help me spend it, babe
Light a match, get litty, babe
That jet set, watch the sunset kinda, yeah, yeah
Rollin' eyes back in my head, make my toes curl, yeah, yeah
Yeah, you got that yummy, yum
That yummy, yum
That yummy, yummy
Yeah, you got that yummy, yum
That yummy, yum
That yummy, yummy
Say the word, on my way
Yeah babe, yeah babe, yeah babe
Any night, any day
Say the word, on my way
Yeah babe, yeah babe, yeah babe
In the morning or late
Say the word, on my way
Standing up, keep me on the rise
Lost control of myself, I'm compromised
You're incriminating, no disguise
And you ain't never running low on supplies
Fifty-fifty, love the way you split it
Hunnid racks, help me spend it, babe
Light a match, get litty, babe
That jet set, watch the sunset kinda, yeah, yeah
Rollin' eyes back in my head, make my toes curl, yeah, yeah
Yeah, you got that yummy, yum
That yummy, yum
That yummy, yummy (and you stay flexing on me)
Yeah, you got that yummy, yum
That yummy, yum (yeah)
That yummy, yummy
Say the word, on my way
Yeah babe, yeah babe, yeah babe (yeah babe)
Any night, any day
Say the word, on my way
Yeah babe, yeah babe, yeah babe (yeah babe)
In the morning or late
Say the word, on my way
Hop in the Lambo, I'm on my way
Drew House slippers on with a smile on my face
I'm elated that you are my lady
You got the yum, yum, yum, yum
You got the yum, yum, yum, whoa
Whoa-ooh
Yeah, you got that yummy, yum
That yummy, yum
That yummy, yummy
Yeah, you got that yummy, yum
That yummy, yum
That yummy, yummy
Say the word, on my way
Yeah babe, yeah babe, yeah babe (yeah babe)
Any night, any day
Say the word, on my way
Yeah babe, yeah babe, yeah babe (yeah babe)
In the morning or late
Say the word, on my way
Lyrics © BMG Rights Management, Universal Music Publishing Group, Peermusic Publishing
Written by: Ashley C. Sadler, Daniel Hackett, Jason P. D. Boyd, Justin Bieber, Sasha Sirota

Lyrics Licensed & Provided by LyricFind
To comment on specific lyrics,
highlight them