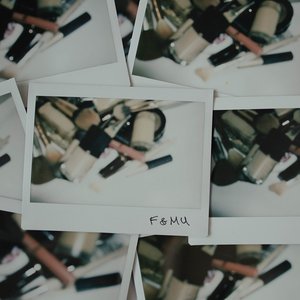 Kehlani Ashley Parrish (born April 24, 1995), known professionally as Kehlani, is an American singer and songwriter. Kehlani is originally from Oakland, California where she achieved initial fame as a member of the teen pop group, Poplyfe, which was a finalist on America's Got Talent. She released her first mixtape, Cloud 19, in 2014.
Genre not found
Artist not found
Album not found
Search results not found
Song not found
We both know it's never really goodbye
I swear it's like we do this all the time, yeah
That shit be turnin' me on, I cannot lie, lie
And can't nobody else do that for me
Know I make it hard to ignore me
Got the attitude, then put it on me
Put it on me, yeah
"I hate you", turns into
"I love you", in the bedroom
We fuck and make up like it's Maybelline
We do petty things
Then mess up the sheets, yeah
You be runnin' back once we let it go
I already know
Did it time before (oh)
We just fuck and make up like it's Maybelline (woo)
We do petty things (ooh)
Then mess up the sheets
Can't lie, the sex fire when you in your feels (woo)
Spice it up a little (ooh)
Yeah, you know the drill (know the drill)
Damn, it's so good, I might have to piss you off
I might have to cause a scene just so you can take it off
You handle it different when you really get to trippin'
And I miss it when you hit it like that, that, that
Ain't no cap, cap, cap
I make you mad, mad, mad
Why I gotta fuck you up to make you fuck like that?
Pickin' fights so you can put it down like that
Get in your bag like that, yeah
"I hate you", turns into
"I love you", in the bedroom
We fuck and make up like it's Maybelline (ooh)
We do petty things
Then mess up the sheets, yeah
You be runnin' back once we let it go
I already know (already know)
Did it time before
We just fuck and make up like it's Maybelline (woo)
We do petty things (ooh)
Then mess up the sheets
Can't lie, the sex fire when you in your feels (woo)
Spice it up a little (ooh)
Yeah, you know the drill (know the drill)
Lyrics © Universal Music Publishing Group, Kobalt Music Publishing Ltd.
Written by: Jahaan Sweet, Kehlani Parrish, Nija Charles

Lyrics Licensed & Provided by LyricFind
To comment on specific lyrics,
highlight them