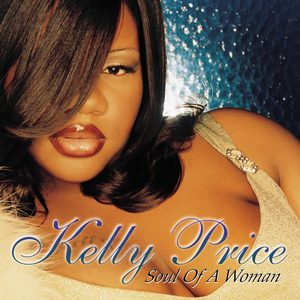 Kelly Cherelle Price (born April 4 1973) is the daughter of Joseph and Claudia P…
Read Full Bio ↴
Kelly Cherelle Price (born April 4 1973) is the daughter of Joseph and Claudia Price. Price is the second of three children born and raised in Queens, NY. Under the watchful eye of her mother and the pastorate of her grandparents, Jerome and Joni Norman, Price was nurtured and developed spiritually by being taught the word of God and the importance of a sustained prayer life through the special prayer services her grandfather held weekly in addition to Sunday services and bible study. It was there at an early age in Full Gospel Mission COGIC that the many gifts deeply rooted inside of her were watered and began to grow — her inner senses were awakened to the very real existence of God as more than just a higher power or an answer to the question, "how did we all get here?".
At an early age, Price's musical talents began to dominate her life. While most babies have to be taken from the crib and calmed from crying in the middle of the night, Price's mother has told of the times when the entire house would be awakened by the sound of a young Price singing out in her crib while the rest of the family tried to sleep. As a young child, Price knew that music was more than just something that happened on the radio, in church, or even during the commercials on TV. For her it was a part of life that quickly became a necessity. She became emotionally dependant on the music inside of her and quickly learned how to use music as an outlet to express what she was feeling even when she couldn't speak about it. One day after experiencing deep sadness from a book she read for a Black history project in school, Kelly wrote a song to express her unexplainable emotions; this was her first song at only 7 years old.

Price sang on her first recording before the age of 10 and by the time she was 18, Price was recording and touring the world with multi-platinum pop diva Mariah Carey. Always a quick study, Kelly watched and learned the intricacies of studio and production work and soon after began to expand into areas other than just background singing. It was during these early years of her professional career that Price refers to as her formal education. While her classmates attended college to prepare for their careers, she went to work everyday and studied with the entertainment industry's best to prepare for what would soon be her own music career. During these years and beyond, Price has shared her multiple musical gifts with many artists and reached the number one spot on Billboard several times before anyone even knew what the woman behind the voice and the pen looked like. Throughout her career, Price has sung for, recorded with, toured with, wrote songs for, arranged and produced music for George Michael, Mariah Carey, Aretha Franklin, Brian McKnight, LL Cool J, Ben Tankard, Mary J. Blige, Puff Daddy, Brandy, The LOX, Donnie McClurkin, The Williams Brothers, Faith Evans, Karen Clarke-Sheard, Yolanda Adams, MASE, Whitney Houston, Mary Mary, The Notorious B.I.G, Richard Smallwood, R. Kelly, Eric Clapton, Wynona Judd, Gerald Levert, Angela Winbush, The Isley Bros and the legendary Ronald Isley just to name a few. Though many record labels initially pursued Price as a recording artist, it was her connection with Isley and his relentless persistence that convinced her to begin to use her musical talents for herself resulting in a formal alliance between Isley and Price that birthed her solo career with the album Soul of A Woman in 1998 that featured the #1 hit women's anthem of the year "Friend of Mine", penned by Price herself.
She would follow with the platinum success of Mirror Mirror in 2000, One Family: A Christmas Album in 2002 and the critically acclaimed Priceless in 2003.
In October 2005, Price recorded her first live gospel project. The This Is Who I Am album was released on October 24, 2006 on her own label, EcclecticSounds Records. It debuted at #1 on the Billboard Gospel Charts and peaked at #9 on the R&B album chart.
Price was inducted as an honorary member of Sigma Gamma Rho Sorority, Inc. in July 2006.
In early 2007, Price kicked off a tour with the "Sisters in the Spirit 2007".
In 2006, she recorded the song "Why?" for the soundtrack Why Did I Get Married?, a film version of the stage play of the same name she once acted in, playing the role of Sheila.
In early 2009, Price was featured on Coko's gospel album entitled The Winner In Me on the track "Oh Mary".
In June 2010, Price promoted her single "Tired" on The Jazz Joy and Roy syndicated radio show as "some of the best work of my career to date."
In September 2009, it was announced she would be joining Deborah Cox and Tamia to form the super group The Queen Project. The women seek to empower women of all ages, races and backgrounds by doing a number of community service projects. In September 2010, Kelly announced via her official Twitter profile that her new solo album Kelly will be released in 2011. Her second single "Not My Daddy" debuted on R&B charts at #87.
Genre not found
Artist not found
Album not found
Search results not found
Song not found
Don't Say Goodbye
Oh, baby I, I, I don't want to say Don't want…
Friend Of Mine
Ooh, hoo, oh oh oh oh oh Oh oh oh…
Her
Baby, I've been watching from a distance And everything it r…
Kiss Test
This is a test This is only a test Boy, do you…
Lord Of All
Lord, I dedicate this song to you Thank you for the…
Secret Love
I got a secret It's here in my heart And I…
Soul Of A Woman
This song is dedicated To all the brothers out there Who've …
Take Me To A Dream
Love of my you are Sunlight, my shining star All of the…
You Complete Me
It's been a long time since we started And all of…
Your Love
Yo yo yo You want to contemplate on…