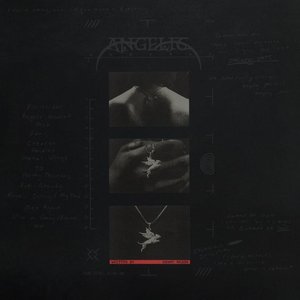 Edwin Kenneth Green Jr. (born December 17th, 1994), better known by his stage name Kenny Mason, is an independent American rapper, singer-songwriter, and record producer. Born in West Atlanta, Kenny gained fame after releasing the single "Hit" in August, 2019.
Genre not found
Artist not found
Album not found
Search results not found
Song not found
Sorry mama, I cannot show weakness
Ngas walking round macho my thoughts on defense
Paranoia make me talk slow
Freezin' on the walk home
Freezin' when the cops show heaters go figure...
He gone talk alotta beef but he will not show I can see it in his
Eyes will weakening to pride fear
Creeping in his mind he feel as if he gon' die...
And he might not be trippin a stack of money and a pistol make 'em
Talk to me different but my mind set me apart from these ngas words
Connect like apostrophes when I drop 'em on top of
These tempos slick talk'll get me top at the cribbo tight...
Firestarter Motherfin' firestarter Firestarter
Firestarter, flyer caught a flame sayonara science, art,
And pain every field I play in,
I demolish Imma guard my heart until I gain light dark days became
Bright part ways from dark ways and found ways to gain sight angel K9
Stray 9 bullets have grazed my hoodie on late nights I read ya eyes
You can't lie to me you can't hide (scary ass nga) once dollars
Turn into cents ain't no guarding my innocence Imma walk with my
Syndicate I'm the heart of it (started it) no matter how hard this
St will get I'm hitting it harder my power
Unlimited I'm showering in this st 9 infinite, bruh...
Firestarter Motherfing firestarter Firestarter I got one more...
I came to win it, I don't need the assistance my patience thinning
Like bulimia victims I came committed and I'm beating the system
Leave 'em in need of some stitches scheming on this st eager to eat
'Em cemented to speaking this real st f
Nga speaking on beef he get grilled quick...
Firestarter Motherfing firestarter Firestarter Motherfing...
You get it
Writer(s): Edwin Green

Contributed by Grayson W. Suggest a correction in the comments below.
To comment on specific lyrics,
highlight them