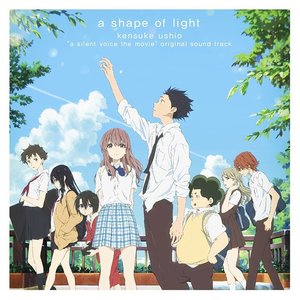 A Shape of Light "A Silent Voice the Movie" Original Soundtrack
Koe no Katachi (聲の形 The Shape of Voice) is a Japanese manga series written and illustrated by Yoshitoki Oima. It involves the story of Nishimiya Shouko, a middle school student who is deaf. She transfers into a new school, where she is bullied by her classmates. Ishida Shouya, one of the bullies, goes to the point where she transfers to another school. As a result, he is ostracized and bullied himself, with no friends to speak of and no plans for the future. Years later, he sets himself on a path to redemption.
Genre not found
Artist not found
Album not found
Search results not found
Song not found
We have lyrics for 'tre' by these artists:



Antefatti Ehi! Intanto vorrei una proposta Cobra. Ti do il tempo di…
Claudio Baglioni I primi pantaloni lunghi e una camicia sportiva E il pullma…
Ivan Segreto Voce fioca, gentile nota che... Cerca di sfuggire all'armon…
Marta Sui Tubi Che male c'è a farlo in tre Che male c'è a…
Tricarico Voglio te, voglio te, vorrei esser più bella Sui miei tacch…



We have lyrics for these tracks by Kensuke Ushio:



Devilman No Uta Are wa dare da, dare da dare da Are wa devil,…

The lyrics can frequently be found in the comments below or by filtering for lyric videos.