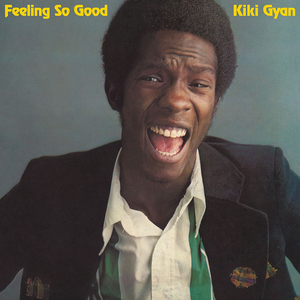 Hailed as Africa's answer to Stevie Wonder, Ghanaian multi-instrumentalist Kiki Gyan was a musical wunderkind who by 1975 had risen from the lowly status of high school dropout to being ranked eighth in a poll of the greatest keyboardists in the world (occupying the rarefied air of the top ten with heavyweights like Steve Winwood, Billy Preston, and Stevie Wonder) as well as becoming an in-demand session player in the top recording studios of London – all before his twenty-first birthday. Out on his own, he produced a series of highly ambitious disco records aimed at positioning him as an
Read Full Bio
Hailed as Africa's answer to Stevie Wonder, Ghanaian multi-instrumentalist Kiki Gyan was a musical wunderkind who by 1975 had risen from the lowly status of high school dropout to being ranked eighth in a poll of the greatest keyboardists in the world (occupying the rarefied air of the top ten with heavyweights like Steve Winwood, Billy Preston, and Stevie Wonder) as well as becoming an in-demand session player in the top recording studios of London – all before his twenty-first birthday.

Out on his own, he produced a series of highly ambitious disco records aimed at positioning him as an international star, but weighed down by the excesses of the era, Gyan saw his meteoric rise matched by an equally swift fall back into obscurity.
Genre not found
Artist not found
Album not found
Search results not found
Song not found
Disco Dancer
Kiki Gyan Lyrics
We have lyrics for 'Disco Dancer' by these artists:



Devo I'm a disco dancer But I've got no place to go (I'm…
Parka Tell me when to stop, hit the top, you drop…

The lyrics can frequently be found in the comments below, by filtering for lyric videos or browsing the comments in the different videos below.