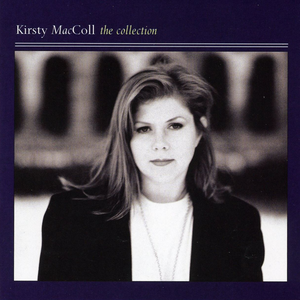 Kirsty Anna MacColl (Croydon, England, UK on 10 October 1959 - 18 December 2000) was a British pop singer-songwriter. She was the daughter of dancer Jean Newlove and noted folk singer Ewan MacColl.

MacColl began her career in the late 1970s UK punk rock scene, singing backing vocals for Drug Addix. Her UK hits included the 1981 single "There's a Guy Works Down the Chip Shop Swears He's Elvis", a cover of Billy Bragg's "A New England" in 1985, a duet with Shane MacGowan of The Pogues on "Fairytale of New York" in 1987
Read Full Bio
Kirsty Anna MacColl (Croydon, England, UK on 10 October 1959 - 18 December 2000) was a British pop singer-songwriter. She was the daughter of dancer Jean Newlove and noted folk singer Ewan MacColl.

MacColl began her career in the late 1970s UK punk rock scene, singing backing vocals for Drug Addix. Her UK hits included the 1981 single "There's a Guy Works Down the Chip Shop Swears He's Elvis", a cover of Billy Bragg's "A New England" in 1985, a duet with Shane MacGowan of The Pogues on "Fairytale of New York" in 1987, and a cover of The Kinks' song "Days" in 1989. She was probably most recognizable in the United States as the writer of "They Don't Know" a hit in 1979.

After a break from the music industry for much of the 1990s, several trips to Cuba and Brazil restored MacColl's creative muse, and the world music-inspired (particularly Cuban and other Latin American forms) Tropical Brainstorm, often described as her finest work, was released in 2000.

On 18 December 2000, while swimming in a restricted diving area with her family on a holiday in Cozumel, she was killed in a collision with a powerboat while managing to drag her son out of its path. The boat was owned by Mexican supermarket millionaire Guillermo González Nova (owner of Comercial Mexicana), who was on board with several members of his family. A boathand, José Cen Yam, claimed to have been driving the boat and was found guilty of culpable homicide and, under Mexican law, allowed to pay a fine of 1034 pesos (about USD 90) in lieu of a prison sentence of that many days. However, eyewitnesses contradict Cen Yam's claim to have been driving and also González Nova's claim that the boat was travelling at a speed of only one knot. MacColl's family are campaigning for a judicial review into the events surrounding her death, including an application to the Inter-American Commission on Human Rights. The BBC has featured on several of its channels a documentary by Olivia Lichtenstein, entitled Who Killed Kirsty MacColl?

In 2001, a bench was placed by the southern entrance to London's Soho Square as a memorial to her, after a lyric from one of her most poignant songs: "One day I'll be waiting there/ No empty bench inSoho Square.
Genre not found
Artist not found
Album not found
Search results not found
Song not found
It wouldn't take a long time to explain what lies between us
And it wouldn't take a genius to work out what the scene is
It might just take a pilot to give you a natural high
But you're sending off those bottle tops for your free piece of mind
And are you just waving or drowning?
It's so hard to tell when you're so far away
Oh, innocence has passed you by a long, long time ago
I was the fly upon your wall and I saw what you know
Your pornographic priestess left you for another guy
You frighten little children and you always wonder why
Always wonder why
The mercury is rising and it's not all that surprising
In the land of milk and honey where you make big money
And it always keeps the rain off and it always keeps you dry
But back home the people hate you and you never did know why
But I think I'm going to tell you
Just give me fifty thousand lire for my thoughts
Oh, innocence has passed you by a long, long time ago
I was the fly upon your wall and I saw what you know
The supermarket checkout girl once smacked you in the eye
When you eat no one else does but you always wonder why
Always wonder why
It would take a gunshot just to clear your head awhile
And after all this time how can you stand there
Look at me and smile?
Now are you just waving or drowning?
It's so hard to tell when you're so far away
Oh, innocence has passed you by a long, long time ago
I was the fly upon your wall and I saw what you know
Degeneration suits you, now I'm going home to cry
You won't be seeing me again but you'll always wonder why
Always wonder why
Lyrics © BMG Rights Management
Written by: KIRSTY ANNA MAC COLL, PETER WILFRED GLENISTER

Lyrics Licensed & Provided by LyricFind
To comment on specific lyrics,
highlight them