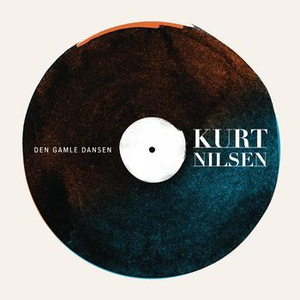 Kurt Nilsen is a son of a truck driver, and used to skip school for several weeks, just to be with his father on the road. He was originally a plumber before he entered the first Norwegian Idol contest in 2003, where he won against all odds. He went on to be a huge success in Norway, with the hit "She's so High". His voice has often been compared to that of Bono from U2.

The year after, he competed in the World Idol contest; after performing U2's "Beautiful Day" the Australian judge
Read Full Bio
Kurt Nilsen is a son of a truck driver, and used to skip school for several weeks, just to be with his father on the road. He was originally a plumber before he entered the first Norwegian Idol contest in 2003, where he won against all odds. He went on to be a huge success in Norway, with the hit "She's so High". His voice has often been compared to that of Bono from U2.

The year after, he competed in the World Idol contest; after performing U2's "Beautiful Day" the Australian judge, Ian Dickson, told him: "You're one hell of a marketing challenge because you've got the voice of an angel but you look like a Hobbit." In spite of this, Kurt went on to win the competition, beating the bookies' favourite, American Idol Kelly Clarkson.

He has recorded several albums, the latest one Rise To The Occasion - with the single "Lost Highway" together with country legend Willie Nelson. _The_ Willie Nelson. Kurt has also played with Willie on his tour here in Norway.

Kurt Nilsen married Kristin Halvorsen in the summer of 2006. He has two kids from a previous relationship. His wife, Kristin, is one of the backupsingers in Kurt Nilsens hit "Push Push".

In the sparetime he enjoys trips to his lodge in the Norwegian mountains, and he is a huge fan of fishing.
Genre not found
Artist not found
Album not found
Search results not found
Song not found
Den gamle dansen
Kurt Nilsen Lyrics
ditt lure smil lemner ingen tvil, du vet ka du vil
å eg e lett å lokke, du får det alltid til
smilet danser inni dine øyne
ingen kan som du få pulsen til å høyne
eg e kanskje ikkje fjong å flott
så derfor føles det jo ekstra godt
at du vil ha meeeg, at du vil ta meg med
at du vil ha meg, som eg e
at du vil ta meg med der dine hemmeligheter e
vi gir oss henn til den gamle dansen
fra tidenes morgen, lokker frem transen
tiden blir kort, tiden blir lang
håpet gir mening i naturens gang
stjerner de tenner og stjerner de dør¨
fyrverkeri brenner ned til glør
og de varmer lenge når kjærligheten rår
luner i mørket hører hjertet ditt slår
at du vil ha meg, at du vil ta meg med
at du vil ha meg, som eg e
at du vil ta meg med der dine hemmeligheter e
aaaaaaaaah, aaaaaaaah, aaah, haaaaah, haaah
verden blir liten, verden blir god
tunge tider kommer, men de glemmer vi no
vi hviler godt frem til morgengry
den gamle dansen blir født på ny
og du vil ha meg, og du vil ta meg med¨
og du vil ha meg, som eg e
og du vil ta meg med der din hemmeligheter e
der dine hemmeligheter, e
Contributed by Emily W. Suggest a correction in the comments below.
To comment on specific lyrics,
highlight them