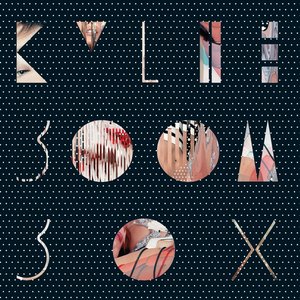 Boombox (subtitled The Remix Album 2000–2008) is a remix album by Australian pop singer Kylie Minogue, released by Parlophone on 5 January 2009. The album contains remixes produced between 2000 and 2008, including a remix of the previously unreleased title track, "Boombox". Most of the remixes featured on the compilation are edited down from their original form to be able to fit on the physical disc. "Please Stay" and "Chocolate" are only two singles released from this era that do not appear on the album in a remixed form. "Kids", the duet with Robbie Williams, also does not appear as
Read Full Bio
Boombox (subtitled The Remix Album 2000–2008) is a remix album by Australian pop singer Kylie Minogue, released by Parlophone on 5 January 2009. The album contains remixes produced between 2000 and 2008, including a remix of the previously unreleased title track, "Boombox".

Most of the remixes featured on the compilation are edited down from their original form to be able to fit on the physical disc. "Please Stay" and "Chocolate" are only two singles released from this era that do not appear on the album in a remixed form. "Kids", the duet with Robbie Williams, also does not appear as at the time of the single's release no remixes were ever commissioned.

On 11 December 2008, it was announced that the album would be released in the United States, to coincide with her nomination for the Grammy Awards of 2009.
Genre not found
Artist not found
Album not found
Search results not found
Song not found
Can't Get Blue Monday Out of My Head
Kylie Minogue Lyrics
La, la, la
La, la, la
La, la, la
La, la, la
I just can't get you outta my head
Boy, your lovin' is all I think about
I just can't get you outta my head
Boy, it's more than I dare to think about
La, la, la
La, la, la, la, la
La, la, la
La, la, la, la, la
I just can't get you outta my head
Boy, your lovin' is all I think about
I just can't get you outta my head
Boy, it's more than I dare to think about
Every night, every day
Just to be there in your arms
Won't you stay, won't you lay
Stay forever and ever and ever
La, la, la
La, la, la, la, la
La, la, la
La, la, la, la, la
La, la, la
La, la, la, la, la
La, la, la
La, la, la, la, la
I just can't get you outta my head
Boy, your lovin' is all I think about
I just can't get you outta my head
Boy, it's more than I dare to think about
There's a dark secret in me
Don't leave me locked in you're heart
Set me free, feel the need in me
Stay forever and ever and ever and ever and ever
I just can't get you outta my head
Boy, your lovin' is all I think about
I just can't get you outta my head
Boy, it's more than I dare to think about
I just can't get you outta my head (la, la, la)
La, la, la, la, la
La, la, la
La, la, la, la, la
I just can't get you outta my head (la, la, la)
La, la, la, la, la
La, la, la
La, la, la, la, la
I just can't get you outta my head (la, la, la)
La, la, la, la, la
La, la, la
La, la, la, la, la
I just can't get you outta my head (la, la, la)
La, la, la, la, la
La, la, la
Lyrics © Universal Music Publishing Group, Sony/ATV Music Publishing LLC
Written by: Robert Berkeley Davis, Gillian Lesley Gilbert, Peter Hook, Stephen Paul David Morris, Bernard Sumner, Cathy Dennis

Lyrics Licensed & Provided by LyricFind
To comment on specific lyrics,
highlight them