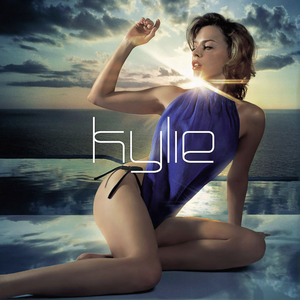 Light Years is the seventh studio album by Australian recording artist Kylie Minogue. It was released on 25 September 2000 by Parlophone. The album's style was indicative of her return to "mainstream pop dance tunes". Light Years received mixed to favourable reviews from music critics, with some appreciating her fresh new pop roots and dance music. Two weeks after debuting at number two on the Australian Albums Chart, the album reached the top position, making it Minogue's first number-one album in her native Australia. It was later certified four times platinum by the Australian Recording Industry Association (ARIA). The album
Read Full Bio
Light Years is the seventh studio album by Australian recording artist Kylie Minogue. It was released on 25 September 2000 by Parlophone. The album's style was indicative of her return to "mainstream pop dance tunes". Light Years received mixed to favourable reviews from music critics, with some appreciating her fresh new pop roots and dance music. Two weeks after debuting at number two on the Australian Albums Chart, the album reached the top position, making it Minogue's first number-one album in her native Australia. It was later certified four times platinum by the Australian Recording Industry Association (ARIA).

The album combined a fresh dance-pop sound with elements of disco and house music. The opening track and lead single "Spinning Around" was composed around a disco foundation. It was co-written by American singer Paula Abdul, who planned on it being her own comeback single. However, Abdul's album never came to fruition so Parlophone attained the song and gave it to Minogue. The lyrics bore a resemblance to Minogue's own career, quite coincidentally considering she had not written the song, nor was it written specifically for her. "On a Night Like This" was noted for its house and europop sound. Released as the second single, Minogue also performed the song at the closing ceremony of the 2000 Olympic Games in Sydney, Australia.

"So Now Goodbye" was written by Minogue and Steve Anderson. It contained a mixture of disco and house music styles. "Disco Down" showcased a modern dance-pop/house sound, while also embodying synthpop and electronic styles, as did the title track "Light Years". Both songs were considered highlights of the album and were praised as being futuristic. "Koocachoo" marked a change in the album with its psychedelic pop layout, similar to the tracks "I'm So High" and b-side song, "Cover Me With Kisses".

"Loveboat" and "Your Disco Needs You" were written by Minogue in collaboration with Robbie Williams and Guy Chambers. Both songs were composed as a homage to disco music, with the latter single being regarded as a gay anthem. Williams and Chambers also wrote the pop/rock track "Kids" initially as a solo single for Minogue, however Robbie Williams became quite fond of the song that he instead altered it to be a duet. "Kids" was released in October, 2000 as the second single from Williams' album Sing When You're Winning and as the third single from Minogue's Light Years.

While the majority of the album's songs were original recordings, Minogue did cover the Barry White disco song "Under the Influence of Love". Other tracks ranged in sound from the fourth single release "Please Stay", which differed from the rest of the album as it contained a Latin music style, to "Bittersweet Goodbye" which was notable for being the only ballad on the album. "Butterfly" was also acknowledged as a standout of the album, due to its strong house and techno influences. In the US, the song was remixed and issued to clubs around the country, thus allowing it to peak on the Hot Dance Club Songs chart at number fourteen.

In Australia, Light Years debuted at number two on the ARIA Albums Chart on 2 August 2000. Three weeks later, the album rose to number one, becoming Minogue's first number-one album in her home country. It spent forty-one weeks in the top fifty, and subsequently received a quadruple platinum accreditation from the Australian Recording Industry Association (ARIA) for sales in excess of 280,000 copies. In New Zealand, the album debuted and peaked at number eight on the RIANZ Albums Chart, where it stayed for five weeks altogether. It debuted and peaked at number two on the UK Albums Chart for the issue dated 1 October 2000, remaining in the top seventy-five for thirty-one non-consecutive weeks. On 9 February 2001, it was certified platinum by the British Phonographic Industry (BPI), denoting shipments in excess of 300,000 units. The album charted moderately elsewhere, reaching number sixteen in Hungary, number twenty-four in Finland, number twenty-six in Sweden, number twenty-eight in Switzerland and number thirty-five in Germany.
Genre not found
Artist not found
Album not found
Search results not found
Song not found
(Spinning around, spinning around)
(Oh)
I'm spinning around
Move outta my way
I know you're feeling me
'Cause you like it like this
I'm breaking it down
I'm not the same
I know you're feeling me
'Cause you like it like this
Traded in some sorrow
For some joy that I borrowed
From back in the day
Threw away my old clothes
Got myself a better wardrobe
I got something to say
I'm through with the past
Ain't no point in looking back
The future will be
And did I forget to mention
That I found a new direction
And it leads back to me, yeah
I'm spinning around
Move outta my way
I know you're feeling me
'Cause you like it like this
I'm breaking it down
I'm not the same
I know you're feeling me
'Cause you like it like this
The mistakes I've made
Have given me the strength
To really believe
That no matter how I take it
There's no way I'm gonna fake it
'Cause it's gotta be real
I've got nothing left to hide
No reason left to fight
'Cause the truth's given me
A new freedom inside
Getting rid of my desire
Do you like what you see?
I'm spinning around
Move outta my way
I know you're feeling me
'Cause you like it like this
I'm breaking it down
I'm not the same
I know you're feeling me
'Cause you like it like this
Baby, baby, baby
(Ooh) You know you like it like this
Oh, baby, baby, baby
You know you like it like this
Oh, baby, baby, baby
I'm spinning around
Move outta my way
I know you're feeling me
'Cause you like it like this
I'm breaking it down
I'm not the same
I know you're feeling me
'Cause you like it like this
Feeling me 'cause you like it like this
Oh, I'm not the same
I know you like it like this, oh, ooh, yeah
Like it like this
Like it like this
(I'm not the same)
Like it like this
I'm not the same (I'm not the same)
Oh
Lyrics © BMG Rights Management, Sony/ATV Music Publishing LLC, Warner Chappell Music, Inc.
Written by: Paula J. Abdul, Kara Dioguardi, Osborne Gould Bingham Jr., Ira Schickman

Lyrics Licensed & Provided by LyricFind
To comment on specific lyrics,
highlight them