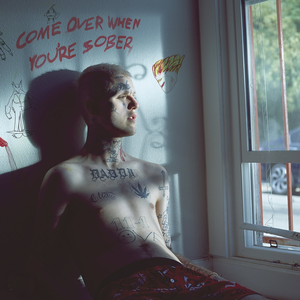 Come Over When You're Sober, Pt. 2
This is the second part to Lil Peep's first official album release, "Come Over When You're Sober, Pt. 1." COWYS Pt. 2 was announced just a few days before the anniversary of Peep's death and was pieced together by Peep's longtime producer Smokeasac and George Astasio of IIVI, who had already worked on the first part. Smokeasac's brother 66Swords also helped with the album. The first single was "Cry Alone," released on October 18th, 2018. On November 1st, 2018, the second single "Runaway" was released. The third and last single, "Life is Beautiful" got released on November 7th, 2018. A
Read Full Bio
This is the second part to Lil Peep's first official album release, "Come Over When You're Sober, Pt. 1." COWYS Pt. 2 was announced just a few days before the anniversary of Peep's death and was pieced together by Peep's longtime producer Smokeasac and George Astasio of IIVI, who had already worked on the first part. Smokeasac's brother 66Swords also helped with the album.

The first single was "Cry Alone," released on October 18th, 2018.
On November 1st, 2018, the second single "Runaway" was released.
The third and last single, "Life is Beautiful" got released on November 7th, 2018.

A picture of a test cassette was also posted on both Smokeasac's and Lil Peep's social media accounts.
The last two songs 'Falling Down' and 'Sunlight On Your Skin' are not originally on the album but were added onto streaming services as bonus tracks.

This album contains a much cleaner, polished, and pop-oriented sound compared to Peep's earlier work. Many of the original songs on here were changed to have a much more accessible sound.
Genre not found
Artist not found
Album not found
Search results not found
Song not found