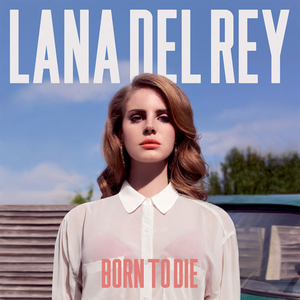 Born to Die (Deluxe Version)
Before Lana Del Rey had officially released a single song, her buzz was massive thanks to an enchanting viral video ("Video Games") that attracted tens of millions of viewers. Approximately six months later, Del Rey released her debut album, Born to Die, which is filled with torch songs influenced by hip-hop. She wrote and recorded the tracks in a chilling fashion befitting the self-proclaimed "gangster Nancy Sinatra." The album's first six songs alone are enough to warrant a spot in modern music collections alongside ADELE, Amy Winehouse, and Erykah Badu. There's no denying these noir-shaded numbers—many of which are built
Read Full Bio
Before Lana Del Rey had officially released a single song, her buzz was massive thanks to an enchanting viral video ("Video Games") that attracted tens of millions of viewers. Approximately six months later, Del Rey released her debut album, Born to Die, which is filled with torch songs influenced by hip-hop. She wrote and recorded the tracks in a chilling fashion befitting the self-proclaimed "gangster Nancy Sinatra." The album's first six songs alone are enough to warrant a spot in modern music collections alongside ADELE, Amy Winehouse, and Erykah Badu. There's no denying these noir-shaded numbers—many of which are built on orchestral accouterments and subtle vocal samples reminiscent of Kanye West productions. Del Rey's husky narrative lingers like smoke clouds, leaving wafts of rhythmic phrasings delivered by an icy, heartbroken femme fatale. The album's deluxe version includes three mores cuts and a bonus remix of "Video Games", the song that lit the fuse.
Genre not found
Artist not found
Album not found
Search results not found
Song not found
Why, who me, why?
Feet don't fail me now
Take me to your finish line
Oh my heart it breaks every step that I take
But I'm hoping that the gates, they'll tell me that you're mine
Walking through the city streets
Is it by mistake or design?
I feel so alone on a Friday night
Can you make it feel like home if I tell you you're mine?
It's like I told you, honey
Don't make me sad, don't make me cry
Sometimes love is not enough and the road gets tough, I don't know why
Keep making me laugh
Let's go get high
The road is long, we carry on
Try to have fun in the meantime
Come take a walk on the wild side
Let me kiss you hard in the pouring rain
You like your girls insane
So choose your last words, this is the last time
'Cause you and I, we were born to die
Lost but now I am found
I can see but once I was blind
I was so confused as a little child
Tried to take what I could get
Scared that I couldn't find
All the answers, honey
Don't make me sad, don't make me cry
Sometimes love is not enough and the road gets tough, I don't know why
Keep making me laugh
Let's go get high
The road is long, we carry on
Try to have fun in the meantime
Come take a walk on the wild side
Come kiss me hard in the pouring rain
You like your girls insane
So, choose your last words, this is the last time
'Cause you and I, we were born to die
We were born to die
We were born to die
Come and take a walk on the wild side
Let me kiss you hard in the pouring rain
You like your girls insane
Don't make me sad, don't make me cry
Sometimes love is not enough and the road gets tough, I don't know why
Keep making me laugh
Let's go get high
The road is long, we carry on
Try to have fun in the meantime
Come take a walk on the wild side
Let me kiss you hard in the pouring rain
You like your girls insane
Choose your last words, this is the last time
'Cause you and I, we were born to die (we were born to die)
Lyrics © Sony/ATV Music Publishing LLC
Written by: ELIZABETH GRANT, JUSTIN PARKER

Lyrics Licensed & Provided by LyricFind
To comment on specific lyrics,
highlight them