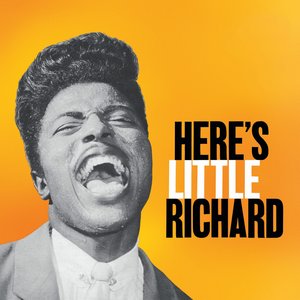 Here's Little Richard is the debut studio album by Little Richard, released on March 1957.
Genre not found
Artist not found
Album not found
Search results not found
Song not found
Baby
Baby, don't you need a man like me? Yeah, yeah, yeah,…
Can't Believe You Wanna Leave
I can't believe you wanna leave When you know it'd…
Jenny Jenny
Jenny, Jenny, Jenny, won't you come along with me Jenny, Jen…
Long Tall Sally
Gonna tell Aunt Mary 'bout Uncle John, He claims he has…
Miss Ann
Oh, oh, oh, Miss Ann, you're doin' something no one…
Oh Why?
I dreamed I was arrested Charged with a crime Forgot to plea…
Ready Teddy
Ready, set, go, man, go I got a girl that I…
Rip It Up
Well, it's Saturday night and I just got paid Fool about…
She's Got It
There's a sweet little girl that lives down the street Some…
Slippin' and Slidin'
Slippin' and a-slidin' Peepin' and a-hidin' Been told a lo…
True Fine Mama
Oh, true fine mama (oh, true fine mama) She's been on…
Tutti Frutti
Wop bop a loo bop a lop bom bom Tutti frutti,…