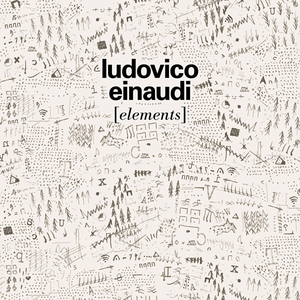 Elements is a studio album by Italian composer Ludovico Einaudi released on October 16, 2015.

The album takes inspiration from elements of nature, with each track evolving from a small gesture or motif, evoking a journey through fragmented thoughts and feelings. Einaudi says: "I saw new frontiers — on the edge between what I knew and what I didn't know — that I had long wanted to explore: creation myths, the periodic table, Euclid's geometry
Read Full Bio
Elements is a studio album by Italian composer Ludovico Einaudi released on October 16, 2015.

The album takes inspiration from elements of nature, with each track evolving from a small gesture or motif, evoking a journey through fragmented thoughts and feelings. Einaudi says: "I saw new frontiers — on the edge between what I knew and what I didn't know — that I had long wanted to explore: creation myths, the periodic table, Euclid's geometry, Kandinsky's writings, the matter of sound and of colour, the stems of wild grass in a meadow, the shapes of the landscape…"

Track listing
No. Title Length
1. "Petricor" 6:34
2. "Night" 5:30
3. "Drop" 5:00
4. "Four Dimensions" 4:42
5. "Elements" 6:05
6. "Whirling Winds" 5:58
7. "Twice" 5:21
8. "ABC" 3:05
9. "Numbers" 4:35
10. "Mountain" 6:13
11. "Logos" 6:23
12. "Song for Gavin" 3:18

Bonus tracks
No. Title Length
13. "Drop Variation" 3:48
14. "Elements Variation" 3:39
15. "Twice Variation"
Genre not found
Artist not found
Album not found
Search results not found
Song not found
We have lyrics for these tracks by Ludovico Einaudi:



Ferma Zitella Ferma zitella ca si carcerata quandu ca t'aggiu ncontrata, m…
Fimmene Fimmene fimmene Ca sciati allu tabaccu 'Nde sciati doi E ne …
Taranta INSTRUMENTAL Ci è Taranta dagni nu culore Ci è Taranta dagn…

The lyrics can frequently be found in the comments below, by filtering for lyric videos or browsing the comments in the different videos below.