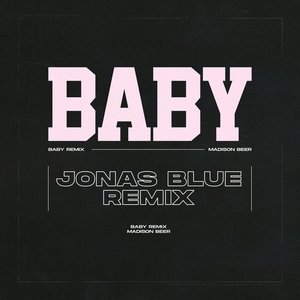 Madison Elle Beer (born March 5, 1999 in Jericho, New York, USA) is an American singer. She is currently signed to Epic Records. Beer began posting videos on YouTube of her singing covers of popular songs in early 2012. They gained the attention of Justin Bieber, who tweeted a link to her cover of Etta James' "At Last" to his followers. This caused Beer to trend worldwide on Twitter and gain substantial media coverage. Bieber signed Beer personally to the record label to which he is signed
Read Full Bio
Madison Elle Beer (born March 5, 1999 in Jericho, New York, USA) is an American singer. She is currently signed to Epic Records. Beer began posting videos on YouTube of her singing covers of popular songs in early 2012. They gained the attention of Justin Bieber, who tweeted a link to her cover of Etta James' "At Last" to his followers. This caused Beer to trend worldwide on Twitter and gain substantial media coverage. Bieber signed Beer personally to the record label to which he is signed, Island Records, and at the time was managed by Bieber's manager Scooter Braun.

Beer partnered with Monster High, and recorded a theme song for the franchise titled "We Are Monster High". In February 2013, Cody Simpson re-released his song "Valentine" with Beer which was played on Radio Disney, but was never officially released. On September 12, 2013, Beer released her debut single and music video called "Melodies." The video featured a guest appearance by Bieber.

Beer began work on her debut album which was slated to have pop and R&B influences, stating there "will be slow songs, sad songs, happy songs, songs about boys, and songs about being who you are. I'm making sure I'm happy with all of the songs, because if I am not happy with them, I can't expect anyone else to be, you know?" The album is believed to have been scrapped

"Unbreakable" was the second single released by Beer. The song was released on June 17, 2014. On February 16, 2015, it was announced that Beer was set to be a featured artist in a new single by DJs Mako titled "I Won't Let You Walk Away". The song was released for digital download on February 24, 2015 along with a music video. The song reached number 43 on the Hot Dance/Electronic Songs, number 33 on the Dance/Electronic Digital Songs, and number 19 on the Dance/Mix Show Airplay charts in the United States.On September 24, 2015, Beer released "All For Love" featuring American duo Jack & Jack

She recorded her first EP As She Pleases, over a three-year period. It was released on February 2, 2018. "Dead" was released as the lead single from the EP on May 19, 2017. The music video was later released on August 3, 2017. Beer then released "Say It to My Face" as the second single from the EP on November 3, 2017. The music video was released on November 15, 2017.

On March 10, 2018, "Home with You" was released as the third and final single from the EP. In August 2018, the song peaked at number #21 on the Billboard Mainstream Top 40 chart, making her the only female solo artist on the charts without a major music label. She made her official festival debut at Lollapalooza on August 2, 2018 in Chicago. Beer was featured on "Blame It On Love", a song from French DJ David Guetta's seventh studio album 7. The video game developer Riot Games released a song and music video for "Pop/Stars" on November 3, 2018. This song is performed by Beer, Miyeon and Soyeon from (G)I-DLE and Jaira Burns under virtual K-pop group named K/DA. This song was used as a theme song for the online game League of Legends towards the end of 2018. On November 9, 2018, Beer released "Hurts Like Hell" featuring American rapper Offset. Beer was featured on "All Day and Night" by DJs Jax Jones and Martin Solveig under their alias Europa. This song was released on March 28, 2019.

On May 17, 2019, Beer released the single "Dear Society", the first single of her upcoming debut album, titled Life Support. On August 9, 2019, Beer announced on her Instagram account that she had signed with Epic Records. She later released her debut studio album, Life Support, in 2021. The album was supported by several singles, including "Selfish", which gained traction on the media-sharing app TikTok, leading to the single's RIAA Gold certification.

Aside from her solo work, Beer has voiced the virtual character Evelynn in the League of Legends virtual band K/DA. As a member of the group, she has released the internationally charting singles "Pop/Stars" and "More". She has also appeared on television series such as Todrick and RuPaul's Drag Race and in the film Louder Than Words.

Life Support was released on February 26, 2021, which Beer co-wrote entirely and co-produced most of the record as well. The album received generally favorable critic reviews with Dani Blum of Pitchfork calling it "ambitious yet shallow, seemingly intent on proving its own seriousness". NME's Hannah Mylrea was more favorable and gave it 4/5 stars. Riff Magazine's Mike DeWald gave the album an 8/10, saying "It may have been years in the making, but Madison Beer's first album is worth the wait for pop fans." The album debuted at number sixty-five on the US Billboard 200, and also peaked in the top thirty on both the Canadian Albums and OCC UK Albums charts. That same month, Beer confirmed in a podcast interview with The Zach Sang Show that she had already started working on the follow-up to Life Support, saying "We have seven songs on the second album already, and we had four days of a writing camp." In May 2021, she announced a North American tour, titled The Life Support Tour, in support of her album, however, the following month she extended it to a European leg. Maggie Lindemann and musician Audriix served as the opening acts for the North American leg while Leah Kate served as the European leg opener. The tour began in late October that year in Toronto, Canada, and ended in late November in Los Angeles with the European leg picking up towards the end of March 2022 in Madrid, Spain, and concluding by late April in Oslo, Norway. Beer revealed to Manchester Evening News that her upcoming second studio album was "coming together really nicely" and she was working on songs for it. She released the song "Reckless" on June 3, 2021, intended as the lead single of her upcoming sophomore studio album. The song was met with critical acclaim for its lyrical content and vulnerability and peaked in the top forty on the Billboard US Mainstream Top 40. Later that month, Beer co-founded Know Beauty, a DNA personalization–based skincare brand, with Vanessa Hudgens. In August, she launched the 90s–inspired clothing collection in collaboration with British e-commerce fashion retailer Boohoo. On November 4, 2021, Beer released her first soundtrack song, "Room For You", as part of the film Clifford the Big Red Dog's soundtrack album, which was released later that month.

In July 2022, Beer appeared in a cameo alongside various internet personalities in the music video for "Dolls", the title track and third single from singer and social media personality Bella Poarch's debut extended play of the same name. On July 22, 2022, Beer released the soundtrack song, "I Have Never Felt More Alive", for Lionsgate's Jeffrey Dean Morgan and Virginia Gardner–starred film Fall.

Beer released "Dangerous" as the lead single to her second studio album on August 26, 2022. It was followed by "Showed Me (How I Fell in Love with You)" on October 14, 2022.

Beer has stated that her inspirations in her music and songwriting are Lana Del Rey, Daft Punk, Melanie Martinez, and Ariana Grande. When questioned if she was inspired by Grande, Beer responded "I mean, you know Ariana's been one of my favorite people ever for like, so much of my career and like, even just prior to my career, so I'm sure she's definitely influenced me, a lot. ... But, I hate this narrative that's being pushed about me and her, you know, that it's kinda like this competition thing, like this is someone I idolize and someone I look up to."
Genre not found
Artist not found
Album not found
Search results not found
Song not found