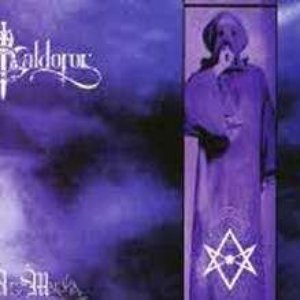 1) Maldoror is a collaboration between Masami Akita of Merzbow, and Mike Patton.…
Read Full Bio ↴
1) Maldoror is a collaboration between Masami Akita of Merzbow, and Mike Patton. They have so far released only one record, She.

2) Italian Black Metal band. Originally known as Inquisitor, and then as Funeral Fog. Now known as Thee Maldoror Kollective.

3) A Goth band from Mexico.

4) Formerly known as MANDRAGORE and then SHERLOCK, this talented quartet from the south of France have steadily honed their skills playing covers and live gigs for ten years before actually recording their first album. If the latter is any indication of things to come, Maldoror has to be one of the most promising French outfit around. As influences go, we could mention KING CRIMSON, GENESIS, SPOCK'S BEARD and ANGLAGARD, but these French progsters are truly in a class of their own. Strongly rooted in the 70's tradition and with a typically French/dramatic approach (with Christian Decamps-style vocals), they manage to bypass all cliches and deliver symphonic prog of the finest quality.
Both musically and lyrically, their self-produced "L'arbre-cimetiere" is an ambitious concept album whose strength lies in the diversity and richness of its themes, the utter professionalism displayed in every aspect of the musicianship and the perfect symbiosis of music and singing. Powerful, energetic passages that alternate with soft, rich acoustic passages, sophisticated arrangements and a stunning performance by all: in short, quite a feat for a first album and an absolute must not only for fans ANGE and MONA LISA, but for symphonic prog lovers all over.
Genre not found
Artist not found
Album not found
Search results not found
Song not found