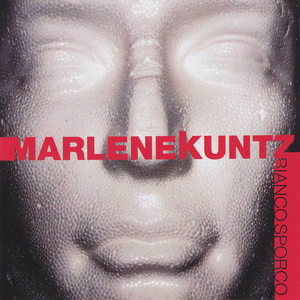 Italian rock band. Marlene Kuntz music is an original convergence of 80's noise, post-punk and dark rock (Sonic Youth, Gun Club, Wire, Swans, Einstürzende Neubauten) and poetic influences close to Nick Cave and Scott Walker, mixed up with personal twilight tendencies in troubled ballads.
Currently Marlene Kuntz members are Cristiano Godano, Riccardo Tesio, Luca Bergia, Davide Arneodo and Luca Lagash Saporiti.
Genre not found
Artist not found
Album not found
Search results not found
Song not found
Sì... ma quale gusto se sto perdendo fiducia e stimoli?
Sai, è proprio angusto il nostro mondo affollato di equivoci:
quanto più pudore tanti piu stronzi che non apprezzeranno mai.
Hey, è tetro e ingiusto questo assedio di intenti malevoli,
e vaffanculo il giusto alla schiera degli insensibili.
Beh, io mi ritiro: è un mondo cattivo in vari modi e ovunque vai.
Non voglio vivere, ma sopravvivere: è la mia intensità, son consapevole
e so convincermi che è proprio meglio così.
Ma a volte gira in me un dubbio labile: "Quale gusto c'è? Ma quale gusto c'è?"
e so persuadermi che ha senso chiedersi cose così
E forse, magari è vero, mi piacerebbe di più scivolare su tutto.
E forse, magari è vero, converrebbe di più essere semplici in tutto.
E forse, mi pare chiaro, funzionerebbe di più vivendosi bene tutto.
E forse, anzi: sicuro, io so che non riuscirò a fare questo del tutto.
Mai.
Contributed by Declan C. Suggest a correction in the comments below.
To comment on specific lyrics,
highlight them