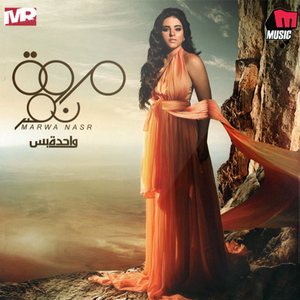 Marwa Nasr also known as Marwa Naser was born in 1988 in Egypt-Cairo Birth date : 24.June Zodiac Sign : Cancer Religion : Muslim
Marwa hobbies include Dancing and playing the Oud and the Piano.
Marwa had a fun personality which gave Star Academy 3 a special taste.
Marwa did not make it to the top 9 students of Star Academy 3.
Marwa was good in acting.
Genre not found
Artist not found
Album not found
Search results not found
Song not found
We have lyrics for these tracks by Marwa Nasr:



Allah Yesamehny تغير بيك للاحسن وبقيت دلوقتي احسن من اي وقت فات وانا…
Beit Wahed حلمت بيا انا عارفه زي ما حلمت بيك و شوفت نفسي…
Habeit El Donia قال وفاكرة روحي عايشة انا كنت يظهر مضحوك عليا يا…
Nefsy نفسي اعيش في يوم مطمنه نفسي فلحظة اعيشها واكون انا ايوة خايف…
Seneen بقالي سنين بداري كثير هواك زود لي ناري كنت أعدي ومش في…
Wahda Bas هي واحده بس قادره بيك تحس واحده عايشه نص حياته ليك…

The lyrics can frequently be found in the comments below, by filtering for lyric videos or browsing the comments in the different videos below.