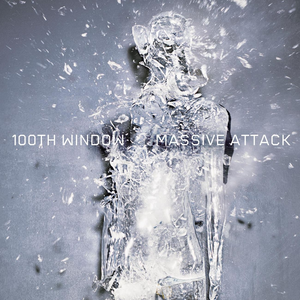 Of Massive Attack's original core trio, the album only featured Robert Del Naja (3D); Andrew Vowles departed shortly after the release of Mezzanine, and Grant Marshall (Daddy G) was on a sabbatical to raise his young daughter. Released in 2003, it was written and produced by Del Naja and Neil Davidge, and features the vocals from Horace Andy and Sinéad O'Connor, as well as an appearance by Damon Albarn. It is the first album by the band that made no use of samples
Read Full Bio
Of Massive Attack's original core trio, the album only featured Robert Del Naja (3D); Andrew Vowles departed shortly after the release of Mezzanine, and Grant Marshall (Daddy G) was on a sabbatical to raise his young daughter. Released in 2003, it was written and produced by Del Naja and Neil Davidge, and features the vocals from Horace Andy and Sinéad O'Connor, as well as an appearance by Damon Albarn. It is the first album by the band that made no use of samples, and contains none of the jazz or fusion stylings of the band's earlier recordings.

Work on the album started in early 2000. Massive Attack recruited Lupine Howl (a band made up of ex-members of Spiritualized) for the new album. In a November 2001 interview, Lupine Howl's lead singer Sean Cook described the sessions as "very experimental ... that essentially consisted of kinda minimal loops and noises that were fed to our head phones from the computer up in the control room. Then we would have this sort of extended jam session playing along to them and they would do various things to do the loops. Sometimes they would drop out the loop, sometimes they would start processing it with effects and delays and stuff like that, to try and make it change in various ways and see what that would do in terms of our playing. They also had a strobe light in the live room, which they controlled from the control room. They would kind of put that on and speed it up to dictate the intensity and try to affect the way we played with the lighting. It was a really good laugh; we got some good stuff. I mean, hours and hours of stuff, which they have taken back and cut up and arranged and done their things to." Del Naja wrote in a posting on the Massive Attack forum (17th July 2002) that over the course of time, the band had become "very unhappy with the shapes being formed", and that by the beginning of 2002 they had discarded most of the material that was written up to that point. As a result, Lupine Howl is not credited with any contributions to the final album. However, one song from those sessions, 'Nature of Threat', was later made available for download on Massive Attack's website.

The title of the album comes from the book "The Hundredth Window: Protecting Your Privacy and Security in the Age of the Internet"; this title is an allusion to the idea that one's security is compromised if even one window is left open. In a 2003 interview, Del Naja explained that, "There's always a way in, there's always one thing you'll leave and locks are undone, and something you've forgotten. It's a great analogy to the human psyche and the soul, and the way we're voyeuristic, we like to look at and see everything we can get our hands on, have that power and be able to look at other people and look into thoughts while closing ourselves off and keeping ourselves as private as possible."

100th Window received a generally positive, though somewhat muted critical reception, many arguing that whilst Massive Attack's previous three albums had all broken significant new ground for the group, 100th Window's dark, brooding sound was merely a continuation, although in some areas, less dark, of Mezzanine.

Initial critical response to 100th Window was positive. At Metacritic, which assigns a rating out of 100 to reviews from mainstream critics, the album has received an average score of 75, based on 25 reviews.
Genre not found
Artist not found
Album not found
Search results not found
Song not found
Borderline case
Reinforced glass
Earn some friends
Passport photos and a life so bad
Empty pocket and they think it's all
They think it's all
It's all ripped up on a smaller list?
You choose to woke up
Chemical
Chemical's itching
Is it Grave?
Truly so
Separate the lead gun
Up we ghost, up we ghost
I love the way you print
Borrowed clothes
I could be numb
I could be numb
Passin' through
Borderline case
Future proof
Breathin' air
Breathin' air
Breathin' air
Lyrics © Universal Music Publishing Group
Written by: Grantley Evan Marshall, Neil Davidge, Robert Del Naja

Lyrics Licensed & Provided by LyricFind
To comment on specific lyrics,
highlight them