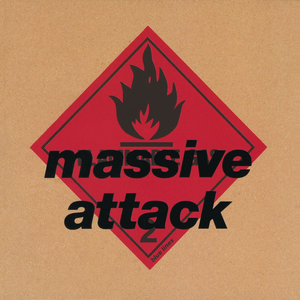 Blue Lines was generally considered the first trip-hop album, though the term wasn't coined until several years later. Blue Lines was a success in the United Kingdom, though sales were limited elsewhere. A fusion of electronic music, hip hop, dub music, '70s soul music and reggae, the album established Massive Attack as one of the innovative British bands of the 1990s and the founder of trip hop's Bristol Sound. Music critic Simon Reynolds stated that the album also marked a change in electronic/dance music
Read Full Bio
Blue Lines was generally considered the first trip-hop album, though the term wasn't coined until several years later. Blue Lines was a success in the United Kingdom, though sales were limited elsewhere. A fusion of electronic music, hip hop, dub music, '70s soul music and reggae, the album established Massive Attack as one of the innovative British bands of the 1990s and the founder of trip hop's Bristol Sound. Music critic Simon Reynolds stated that the album also marked a change in electronic/dance music, "a shift toward a more interior, meditational sound. The songs on Blue Lines run at 'spliff' tempos - from a mellow, moonwalking 90 beats per minute ...down to a positively torpid 67 bpm." The group also drew inspiration from concept albums in various genres by artists such as Pink Floyd, Public Image Ltd., Herbie Hancock and Isaac Hayes.

Blue Lines featured breakbeats, sampling, and rapping on a number of tracks, but the design of the album differed from traditional hip hop. Massive Attack approached the American-born hip hop movement from an underground British perspective, as well as incorporating live instruments into the mixes. It features the vocals of Shara Nelson and Horace Andy, along with the rapping of Tricky Kid. Blue Lines proved to be popular in the club scene, as well as on college radios.

Daddy G said about the making of the album: "We were lazy Bristol twats. It was Neneh Cherry who kicked our arses and got us in the studio. We recorded a lot at her house, in her baby's room. It stank for months and eventually we found a dirty nappy behind a radiator. I was still DJing, but what we were trying to do was create dance music for the head, rather than the feet. I think it's our freshest album, we were at our strongest then."

In 1997, Blue Lines was named the 21st "greatest album of all time" in a "Music of the Millennium" poll conducted by HMV, Channel 4, The Guardian and Classic FM. In 1998, Q readers placed it at number 58 in its list of the "100 Greatest Albums Ever", and in 2000, the album was voted at number 9 in the magazine's poll of the "100 Greatest British Albums Ever". In 2003, the album was ranked number 395 on Rolling Stone's list of the 500 greatest albums of all time.

Stuart Bailie of BBC Northern Ireland stated that, "It was soul music. But it had bold, symphonic arrangements. It featured samples of the Mahavishnu Orchestra going 'hey, hey hey, hey.' It had funky breaks and an emotional power that was hard to figure. It sounded anxious and lost. But there was a grandeur in the music also. People who came across the record became obsessed, spinning it endlessly."

The track "Unfinished Sympathy" has received high accolades, frequently described as one of the best songs of all time. It was nominated for a BRIT Award as best single of 1991. It also appeared on the soundtrack for the 1993 Sharon Stone film Sliver. According to BBC.co.uk: "More than a decade after its release it remains one of the most moving pieces of dance music ever, able to soften hearts and excite minds just as keenly as a ballad by Bacharach or a melody by McCartney."
Genre not found
Artist not found
Album not found
Search results not found
Song not found
Midnight ronkers
City slickers
Gunmen and maniacs
All will feature on the freakshow
And I can't do nothing 'bout that, no
But if you hurt what's mine
I'll sure as hell retaliate
You can free the world, you can free my mind
Just as long as my baby's safe from harm tonight
You can free the world, you can free my mind
Just as long as my baby's safe from harm tonight
Terious, terious, terious, infectious and dangerous
Friends and enemies find us contagerious
I was lookin' back to see if you were lookin' back at me
To see me lookin' back at you
Lucky dippers
Crazy chancers
Seems to be moving fast
What happened to the nicities
Of my childhood days
Well I can't do nothing 'bout that, no
But if you hurt what's mine
I'll sure as hell retaliate
You can free the world, you can free my mind
Just as long as my baby's safe from harm tonight
You can free the world, you can free my mind
Just as long as my baby's safe from harm tonight
Terious, terious, terious, infectious and dangerous
Friends and enemies I find it's contagerous
And they're spreading through your system like a virus
Yes the trouble in the end it makes you anxious
I was lookin' back to see if you were lookin back at me
To see me lookin back at you
I was lookin' back to see if you were lookin back at me
To see me lookin back at you
But if you hurt what's mine
I'll sure as hell retaliate
You can free the world, you can free my mind
Just as long as my baby's safe from harm tonight
You can free the world, you can free my mind
Just as long as my baby's safe from harm tonight
Lyrics © BMG Rights Management, Universal Music Publishing Group, Warner Chappell Music, Inc.
Written by: BILLY COBHAM, SHARA NELSON, MARSHALL GRANTLEY, ANDREW LEE ISAAC VOWLES, ROBERT DELNAJA

Lyrics Licensed & Provided by LyricFind
To comment on specific lyrics,
highlight them