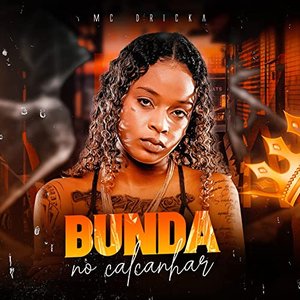 Fernanda Andrielli Nascimento dos Santos, better known as MC Dricka, is a baile funk singer from Vila Nova Cachoeirinha, North Zone of São Paulo, Brazil. Born on October 7, 1998, she started her career at the age of 9, singing in the church choir. She charmed many by singing her first hit "Empurra Empurra" and "De 38 Carregado". Dricka released many singles since 2016 through Soundcloud, Spotify and YouTube, until November 6th, 2020, when was announced that she was working on a album project
Read Full Bio
Fernanda Andrielli Nascimento dos Santos, better known as MC Dricka, is a baile funk singer from Vila Nova Cachoeirinha, North Zone of São Paulo, Brazil. Born on October 7, 1998, she started her career at the age of 9, singing in the church choir. She charmed many by singing her first hit "Empurra Empurra" and "De 38 Carregado". Dricka released many singles since 2016 through Soundcloud, Spotify and YouTube, until November 6th, 2020, when was announced that she was working on a album project, and in November 10th she announced her debut album "A Versão", scheduled to launch November 20th, but it didn't happened. On December 5th, 2020, Dricka announces her debut EP, latter called "Rainha dos Fluxos", released December 20th.
Genre not found
Artist not found
Album not found
Search results not found
Song not found
Bunda No Calcanhar
MC Dricka Lyrics
We have lyrics for these tracks by MC Dricka:



E Nós Tem um Charme Que É da Hora Aí, aí É assim, ó Então pega a visão E nós tem um…
Empurra Empurra E aê, DJ Will DF? As novinha chegou pra mim no…
Fala Mais Ele é chave não posso negar, mas no charme é…
Mundo Pequeno Uh, uh (Murilo), LT, Gaab Ahn Ô, menina, como esse mundo é …
Porque Elas Te Preferem (Pedro Lotto) Ret, dizem que você que mete Que, na cama, tu…
Sentando no Pula Pula ""SENTANDO NO PULA PULA Natália sua safada Mais que coisa …
Vegas Fumaça subindo calcinha decendo Brisada de laça tudo com o r…

The lyrics can frequently be found in the comments below or by filtering for lyric videos.