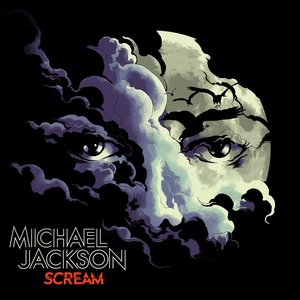 There is both an 2017 album and a 1995 single by the title of Scream. Scream is a compilation album by American recording artist Michael Jackson, released on September 29, 2017. The album has been classified as "Halloween album" with mysterious theme songs. The track "Blood on the Dance Floor x Dangerous (The White Panda Mash-up)" became available to be purchased as a single before the album's release. Scream was the debut single from Michael Jackson's HIStory album. "Scream" is cited primarily as an aggressive, retaliative song directed at the tabloid media and their coverage of the child sexual abuse
Read Full Bio
There is both an 2017 album and a 1995 single by the title of Scream.

Scream is a compilation album by American recording artist Michael Jackson, released on September 29, 2017. The album has been classified as "Halloween album" with mysterious theme songs. The track "Blood on the Dance Floor x Dangerous (The White Panda Mash-up)" became available to be purchased as a single before the album's release.

Scream was the debut single from Michael Jackson's HIStory album.

"Scream" is cited primarily as an aggressive, retaliative song directed at the tabloid media and their coverage of the child sexual abuse accusations made against Michael Jackson in 1993.

"Scream" is written, composed and produced by the Jackson siblings, Jimmy Jam and Terry Lewis; Jackson played many of the instruments. It incorporates elements of Pop, R&B, hip-hop, funk and rock. The song leaked to radio stations early despite Epic Records attempt to keep it off air until the official release date.

Generally well received amongst critics, it has been compared favorably to other accomplished pieces by Jackson. It went on to be nominated for a Grammy and an American Music Award. The corresponding music video remains one of Jackson's most critically acclaimed pieces; it won numerous MTV Video Music Awards and a Grammy. At a cost of $7 million, it holds the Guiness World Record as the most expensive music video ever made.

The imagery in "Scream" had been replicated in several contemporary pieces including "No Scrubs" by TLC and "Shawty Get Loose" by Lil Mama.

"Childhood", the corresponding B-side, is a biographical song written and composed by Michael Jackson solely. The theme of the track centers around his difficult childhood experiences. It would become the main theme song for Free Willy 2: The Adventure Home, continuing his association with the Free Willy series. The track appeared in several compilation albums but was met with a mixed reception amongst critics. The song's music video, which had little in common with the supporting film, is critically praised.

"Scream"/"Childhood" would become the first single in the 37 year history of Billboard to debut at number five on the Billboard Hot 100—where it peaked. It was a worldwide hit, reaching the top five in the vast majority of major music market.
Genre not found
Artist not found
Album not found
Search results not found
Song not found
I'm tired of injustice, I'm tired of the schemes
The lies are disgusting, so what does it mean, damn it?
You're kicking me down, I got to get up
As jacked as it sounds, the whole system sucks, damn it
Peek in the shadow, come into the light
You tell me I'm wrong, then you better prove you're right
You're selling out souls but I care about mine
I've got to get stronger, and I won't give up the fight
With such confusion, don't it make you wanna scream? (Make you wanna scream?)
Your bash abusing victimize within the scheme
You try to cope with every lie they scrutinize
Somebody please have mercy, 'cause I just can't take it
Stop pressuring me, just stop pressuring me
Stop pressuring me, make me wanna scream
Stop pressuring me, just stop pressuring me
Stop pressuring me, make you just wanna scream
I'm tired of you telling the story your way
You're causing confusion, you think it's okay, damn it
You keep changing up rules, while I keep playing the game
I can't take it much longer, I think I might go insane
With such confusion, don't it make you wanna scream? (Make you wanna scream?)
Your bash abusing victimize within the scheme
You find your pleasure scandalizing every lie
So Father, please have mercy, 'cause I just can't take it
Stop pressuring me, just stop pressuring me
Stop pressuring me, make me wanna scream
Stop pressuring me, just stop pressuring me
Stop fuckin' with me, make me wanna scream
Oh my God, can't believe what I saw as I turned the TV
This evening, I was disgusted by all the injustice
All the injustice (all the injustice)
With such delusions, don't it make you wanna scream? (Make you wanna scream?)
Your bash abusing victimize within the scheme
You try to cope with every lie they scrutinize
Oh brother, please have mercy, 'cause I just can't take it
Stop pressuring me, just stop pressuring me
Stop pressuring me, make me wanna scream
Stop pressuring me, just stop pressuring me
Stop pressuring me, make me wanna scream
Stop pressuring me, just stop pressuring me
Stop pressuring me, make me wanna scream
Stop pressuring me, just stop pressuring me
Stop pressuring me, make me wanna scream (stop your pressure)
Lyrics © DistroKid, Sony/ATV Music Publishing LLC, JANET JACKSON DBA BLACK ICE, Kobalt Music Publishing Ltd.
Written by: James Harris III, Janet Jackson, Michael Jackson, Terry Lewis

Lyrics Licensed & Provided by LyricFind
To comment on specific lyrics,
highlight them