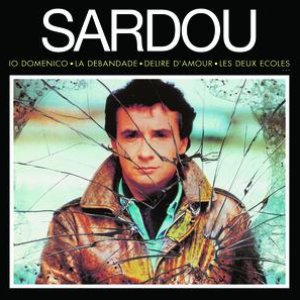 Michel Sardou (born January 26, 1947) is a French singer.

He was born in Paris, the son of Fernand Sardou and Jackie Rollin (Jackie Sardou). Contrary to what has been written at the beginning of his career, he is not the grandson of the dramatist Victorien Sardou.

He is known for songs dealing with various social and political issues, such as the rights of women in Islamic countries, clerical celibacy and colonialism. Another sometimes controversial theme found in some of his songs ("Les Ricains
Read Full Bio
Michel Sardou (born January 26, 1947) is a French singer.

He was born in Paris, the son of Fernand Sardou and Jackie Rollin (Jackie Sardou). Contrary to what has been written at the beginning of his career, he is not the grandson of the dramatist Victorien Sardou.

He is known for songs dealing with various social and political issues, such as the rights of women in Islamic countries, clerical celibacy and colonialism. Another sometimes controversial theme found in some of his songs ("Les Ricains," for example) is respect and support for the culture and foreign policies of the United States. Another notable fact about his career is that he has focused his full attention on his homeland, ignoring the prospect of an international audience, although his 1981 single "Les lacs du Connemara" did manage to become a big international hit. A number of his hit songs were written in collaboration with Jacques Revaux, a few others (most notably "En chantant") with Italian singer Toto Cutugno.

Even in the 21st century, Michel Sardou remains immensely popular in France, selling out 18 consecutive dates at Palais Omnisports de Paris-Bercy in 2001, while his 2004 album "Du plaisir" went straight to the no. 1 spot on the French album charts.

He has been married three times, first to a French dancer, then to Babette (the mother of his children) and lastly to an lifelong friend who edits the French version of Vogue.
Genre not found
Artist not found
Album not found
Search results not found
Song not found
Moi Domenico de Raguse
La neige et le feu réunis
Né d'un soldat de Syracuse
D'une bellissima d'Italie
Moi Domenico de Raguse
Mes jours se terminent aujourd'hui
Près d'une femme des Abruzzes
Qui m'a fait un enfant chaque année de sa vie
Io Domenico
Quand mon bateau franchissait la mer Tyrrhénienne
Un homme un nouveau
Naissait sous la bannière américaine
Io Domenico
Au plus profond de mes passions ou de mes haines
J'ai toujours juré fidélité à mes jeunes années
Io Domenico
Ma pauvreté je l'ai jetée comme une eau sale
J'ai changé de peau
Mais pas de sang pas d'accent pas d'étoile
A vous mes garçons
J'ai laissé mon nom
Mon violon
Et mes cigales
Et cette chanson
Que vous chanterez mon enterrement
Io Domenico
C'est moins que rien pour le tocsin du Val d'Amone
Rien qu'un Sicilien
Qui lui revient sans fleurs et sans couronnes
Toi Angélina
Que j'ai choisie qui m'a compris mieux que moi-même
Je te dis merci garde l'espoir et au revoir je t'aime
Gira giro tondo
Gira come gir'il mondo
Nel mio cuore
Gira hoi li hoi la
Contributed by Jeremiah H. Suggest a correction in the comments below.
To comment on specific lyrics,
highlight them