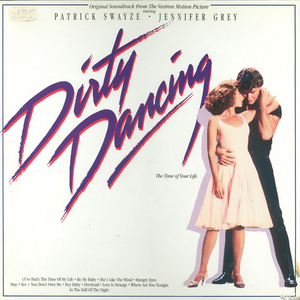 Love Is Strange (From "Dirty Dancing" Soundtrack)
Mickey & Sylvia was an R&B duo composed of Mickey "Guitar" Baker and Sylvia Van der Pool Robinson. They were the first big seller for Groove Records. Mickey "Guitar" Baker was a music instructor, and Sylvia Robinson was one of his pupils. His guitar stylings, especially the insane soloing on "Love Is Strange", inspired a plethora of guitarists, including Sterling Morrison of the Velvet Underground. Mickey & Sylvia had a hit with "Love Is Strange" in 1957. They continued to record together until 1965. After that, Mickey had a successful career as a studio musician. Sylvia had a huge hit
Read Full Bio
Mickey & Sylvia was an R&B duo composed of Mickey "Guitar" Baker and Sylvia Van der Pool Robinson. They were the first big seller for Groove Records.

Mickey "Guitar" Baker was a music instructor, and Sylvia Robinson was one of his pupils. His guitar stylings, especially the insane soloing on "Love Is Strange", inspired a plethora of guitarists, including Sterling Morrison of the Velvet Underground.

Mickey & Sylvia had a hit with "Love Is Strange" in 1957. They continued to record together until 1965. After that, Mickey had a successful career as a studio musician. Sylvia had a huge hit (#1 R&B, #3 Pop) in 1973 with the song "Pillow Talk", and later assisted in the formation of the Sugar Hill rap label.

"Love Is Strange" appeared on the soundtrack to Dirty Dancing.
Genre not found
Artist not found
Album not found
Search results not found
Song not found