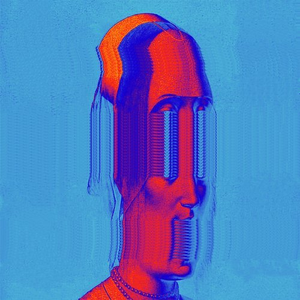 Expressing a musical venture that draws from the combined roots of IDM, house and techno, Mind Against are the Italian native but Berlin based project of Alessandro and Federico Fognini.

The project is born in 2011 and in 2012 they recorded and released their first single "Cagliostro" on breakthrough label Life and Death.

Through the same imprint, Mind Against released in 2013 their debut EP "Atlant" to critical acclaim.

In 2012 and 2013 they have also composed several remixes for
Read Full Bio
Expressing a musical venture that draws from the combined roots of IDM, house and techno, Mind Against are the Italian native but Berlin based project of Alessandro and Federico Fognini.

The project is born in 2011 and in 2012 they recorded and released their first single "Cagliostro" on breakthrough label Life and Death.

Through the same imprint, Mind Against released in 2013 their debut EP "Atlant" to critical acclaim.

In 2012 and 2013 they have also composed several remixes for, amongst others, WhoMadeWho, Art Department, Róisín Murphy, Green Velvet on labels such as Kompakt, Cocoon Recordings, Vakant and aforementioned Life and Death.

The duo embody a sound that they say is "difficult to describe", instead referring any attempts to define their sonic identity to the psychedelic hooks of 1980s soundtracks and dance floor antics of European's imperative parties.

Their second EP "Avalon" has been released on 24 Feb via Life and Death.
Genre not found
Artist not found
Album not found
Search results not found
Song not found
We have lyrics for 'Horse' by these artists:



Alabama 3 I've got my horse on a train Gonna ride through the…
Alessi's Ark I was told that kite flying's for lovers I was told…
Arapaho Had a brother Drove a boot-filled Cadillac Left home at four…
Bird and Beast There'll be three white horses All in a line There'll be t…
dbo Yeah, ride around with Dbo She give me feelin' like, ooh Rid…
Eddie From Ohio History's chockful of wisdom on matters involving the heart…
Katy Perry I knew you were You were gonna come to me And here…
Live All the things that they make you say And all the…
Mighty Oaks You crossed the border in '59 You left your family, your…
Motorama Place your heart in my The pain will float My hands are…
My Glorious Get on your horse it's time to go No need to…
Quadron I'll make you love me Till my end of time Make my…
Saint Saviour What happened to your horse Did it run too fast, did…
Stiltskin See me shed in my mind as I leave to…
Syncom Data Senyumanmu Buatku tersenyum malu Lirikanmu Memberi panahan k…
The Jesus Lizard They got him drunk as hell They caught him way off…
The Sigit baby is a horse running out my course Papa was the first…
The Super Insurgent Group of Intemperance Talent My baby is a horse She's running out of course Papa was…
Walking Shapes Sell to buy, sit back feared animals Closing on the course I…

The lyrics can frequently be found in the comments below, by filtering for lyric videos or browsing the comments in the different videos below.