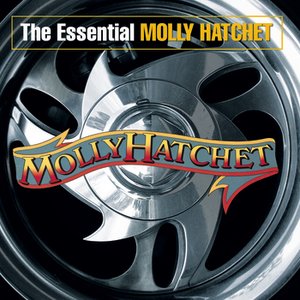 The Essential Molly Hatchet
Molly Hatchet is a Southern rock band that was formed in Jacksonville, Florida i…
Read Full Bio ↴
Molly Hatchet is a Southern rock band that was formed in Jacksonville, Florida in 1971, still touring to this day. Known primarily for their hit song "Flirtin' with Disaster" from the album of the same title, the group began when guitarists Dave Hlubek (August 28, 1951 – September 3, 2017) and Steve Holland (December 3, 1953 - June 19, 2006) came upon the name of legendary axe murderer Hatchet Molly. The original band included the late vocalist Danny Joe Brown (August 24, 1951 – March 10, 2005), additional guitarist Duane Roland (December 3, 1952 – June 19, 2006), bassist Banner Thomas (September 6, 1956 -April 10, 2017) and drummer Bruce Crump (July 17, 1957 - March 16, 2015).

After the guys worked on their sound for a while, inspired by gritty rock n roll, they finally recorded and released their first album, 1978's 'Molly Hatchet'. Then, in 1979, 'Flirtin' with Disaster' came out. The group's work earned them both critical praise and commerical success, the album hitting the #19 slot on the Billboard top 200 chart. Allmusic's Rob Theakston has spoken for many in writing that the "tour de force" of a record shows that " the band means business".

Yet the group's history would prove to be a rocky one. In 1980, Brown left the group to form The Danny Joe Brown Band (with future Molly Hatchet guitarist Bobby Ingram). He was replaced by vocalist Jimmy Farrar. After the release of Beatin' the Odds in 1980 and Take No Prisoners in 1981, Farrar left as well.

Brown rejoined the band in 1982 and Banner Thomas left and was replaced by Riff West. In 1983, a new album was released titled No Guts... No Glory. Steve Holland left and was replaced by keyboardist John Galvin.

In 1984 came the release of a new album The Deed Is Done. In 1985 Dave Hlubek left and he was replaced by Bobby Ingram. Then in 1985, the double live album Double Trouble Live was released.

The band continued to tour regularly, and then in 1989 the album Lightning Strikes Twice was released.

1990s
In 1991, the greatest hits collection Greatest Hits was released. Molly Hatchet was in ways similar to fellow Southern rockers Lynyrd Skynyrd in that it paired strong guitar work with a pounding boogie beat. When Brown left the band after Flirtin' with Disaster and was replaced by Farrar, the band's sound turned more to jamming and free form. When Brown returned in time for No Guts...No Glory, the original sound returned as well.

In 1996 due to a stroke and illness Brown had to leave the band, bringing in lead singer Phil McCormack to finish the album Devils Canyon in 1996.

At this point, the band consisted of members: vocalist Phil McCormack, guitarists Bobby Ingram and Bryan Bassett, keyboardist John Galvin, bassist Andy McKinney, and drummer Mac Crawford.

In 1998 Silent Reign Of Heroes was released. And in 1999 the band traveled coast to coast with Charlie Daniels and the Volunteer Jam.

2000s
In 2000, the album The Kingdom Of XII was released in Europe. The band went on tour to promote this album. It was released in the United States in 2001. Locked and Loaded (2003) and Warriors of the Rainbow Bridge (2005) followed. In January of 2005, Ingram invited Hlubek to rejoin Molly Hatchet and in doing so became the only current member who was a part of the original band.

On Thursday, March 10, 2005, after Brown was hospitalized for four weeks, he died less than an hour after returning to his home in Davie, Florida with his family and friends at his side, at the age of 53 from complications from pneumonia. He had previously left the group due to the suffering from a massive stroke in 1995 while driving to his brother's house. After a long battle with diabetes and the effects of the stroke, Brown was able to take the stage one last time at the Jammin' for DJB benefit concert in 1998 where with the help of his friends he ended the show with "Flirtin' with Disaster."

On Monday, June 19, 2006, founding guitarist Duane Roland died in St. Augustine, Florida at the age of 53. He had been playing with the band Gator Country, consisting of former members of Molly Hatchet, as late as May of 2006. His death was listed as being of "natural causes".

Bruce Crump (July 17, 1957 – March 16, 2015) was the original drummer from 1976 to 1983 (including their 1980 hit song "Flirtin' with Disaster" ) and 1984 to 1991. He also played as a member of Canadian band Streetheart in the early 1980s, and joined several of his former Molly Hatchet bandmates in the band Gator Country in the mid-2000s. At his death, Crump was in the Jacksonville, Florida-based band White Rhino and the newly reformed China Sky.
Bass guitarist Banner Thomas died of complications of pneumonia, at 63, on April 10, 2017.
Dave Hlubek died of a heart attack on September 3, 2017, at the age of 66.
Jimmy Farrar, who was frontman from 1980 to 1982, died of heart failure on October 29, 2018, at 67. Singer Phil McCormack died on April 26, 2019 at 58 (McCormack had been sidelined in early 2019, after suffering from health troubles that affected his voice andwas replaced by singer Jimmy Elkins, who continued on with Hatchet after McCormack's death).

Steve Holland, the last original member of Molly Hatchet, died on August 2, 2020.
Genre not found
Artist not found
Album not found
Search results not found
Song not found
The Essential Molly Hatchet
Molly Hatchet Lyrics
Beatin' The Odds
Well she grabbed me and asked me, If I had a…
Bloody Reunion
Out streetwalking on a Saturday night Looking for the man St…
Boogie No More
Oh, People, baby, what's the matter with you? Your feet, the…
Bounty Hunter
My horse is kicking dust up off the trail I'm just…
Dreams I'll Never See
Yeah, yeah Just one more mornin' I had to wake up with…
Fall Of The Peacemakers
A king without a sword A land without a king A truth…
Flirtin' With Disaster
I'm travelin' down the road I'm flirtin' with disaster I've …
Gator Country
I've been to Alabama, people, ain't a whole lot to…
Penthouse Pauper
Now if I were a bricklayer, I wouldn't build just anything, …
Respect Me In The Morning
Well, I remember when I met you baby Back a long…
Satisfied Man
Don't do no drugs Ain't got the time I keep it straight But…
Straight Shooter
Oh baby I got to tell you something Your lies and your…
Sweet Dixie
Oh take me home, baby Man that dixie music makes Move your…
Whiskey Man
Hey whiskey man, you're running as hard as you can You…