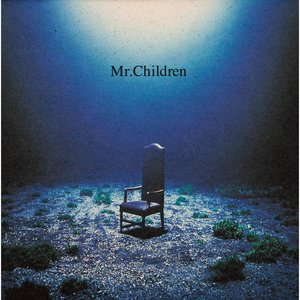 Mr.Children or Misuchiru as they are known to their fans is a famous Japanese po…
Read Full Bio ↴
Mr.Children or Misuchiru as they are known to their fans is a famous Japanese pop/rock group formed in 1989 by Kazutoshi Sakurai, Kenichi Tahara, Keisuke Nakagawa, and Hideya Suzuki.

Mr.Children is one of the most popular bands in Japan. They made their major debut in 1992 with the release of their first album, "EVERYTHING", but it wasn't until one of their singles was used as a drama theme song, like their fourth single "Cross Road", that they started getting noticed. They got their big break in 1994 with the release of their fifth single, "innocent world", which made record sales and earned the Japan Record Award in 1994. Their fourth album, "Atomic Heart", which was released in the same year, is still their top selling album to date. Since then, all their singles have been number one hits in the Oricon charts like "Tomorrow never knows" and "Namonaki-uta", and many of them became million sellers, and they've produced other noteworthy albums.

In 1997, they took a long vacation, and came back to the Japanese music scene the next year with the single "Owari-naki-tabi."

Their sound is essentially a blend of light pop and classic rock. But due to the band's inclination to experiment with various music styles, their sound is constantly evolving. They have delved into various types of rock as well as jazz, blues, folk, country, and dance. Despite this constant change, however, their music has progressed successfully, proving them to be a versatile band that can last.

The main force behind the band is their singer and songwriter, Kazutoshi Sakurai, who composes almost all of their songs. The rest of the band include Kenichi Tahara on guitar, Keisuke Nakagawa on bass, and Hideya Suzuki (Jen) on drums and backing vocals. They also have supporting musicians on keyboards, guitar, brass instruments (trumpet and saxophone), and computer programming for their tours because they usually embellish their recordings.

It must be noted that a good part of what makes Mr.Children's songs unique is Sakurai's remarkable vocal ability. His vocal range is higher than the typical male range, and he sings with a noticeable Western style. Also, it is because he is influenced by the great classic rock artists of the '60s and '70s (in particular, the Beatles and the Rolling Stones) that the band's music usually has a classic rock feel. But being the vocalist of the band doesn't prevent him from sometimes sharing guitar solos with Tahara, or playing them by himself. He also plays the piano and harmonica proficiently.

Tahara and Nakagawa are the quietest members of the group, often choosing to remain in the background when the band appears on TV shows. Jen seems to be the most extroverted member who takes his top off onstage at any opportunity. He also always matches Sakurai's sense of humor. They are all very talented musicians who make vital contributions to the band.

On December 31, 2004, their song "Sign," was again awarded the Japan Record Award, ten years after the first.

Mr. Children has a long-time association with the Toys Factory record label.
Genre not found
Artist not found
Album not found
Search results not found
Song not found
Dive
Scuba dive Scuba dive into your eyes I scuba into your soul …
Mirror
いつの間にやり場もなく こんな想いを抱いてた ありふれて使い古した 言葉を並べて oh Love Love Love L…
So Let's Get Truth
ゴミのようなダンボール そこで眠る老婆 錆びた夢の残骸 明日は我が身 だけど素通りする素通りする素通りしたりする 駄目…
ありふれたLove Story 〜男女問題はいつも面倒だ〜
変わらぬ愛と信じきっていた二人 移りゆく季節を歩いてきた 若気の至りなんて他人は云う ありふれた者同志の love st…
ゆりかごのある丘から
草原には優しい風が吹いていて 草花達が一日中ワルツを踊ってた 鳥達の賛美歌を ミツバチが運んできて それが僕らの耳元で飛…
シーラカンス
シーラカンス 君はまだ深い海の底で静かに生きてるの? シーラカンス 君はまだ七色に光る海を渡る夢見るの? ある人は言う…
マシンガンをぶっ放せ
あのニュースキャスターが人類を代弁して喋る "また核実験をするなんて一体どういうつもり?" 愛にしゃぶりついたんさい…
名もなき詩
ちょっとぐらいの汚れ物ならば 残さずに全部食べてやる Oh darlin 君は誰 真実を握りしめる 君が僕を疑…
手紙
過ぎ去りしあなたへ 想い出のあなたへ かけがえのないものに 気付きゆく mm この頃です ささいな事に情熱をぶつけ 傷…
深海
僕の心の奥深く 深海で君の影揺れる あどけなかった日の僕は 夢中で君を追いかけて 追いかけてたっけ シーラカンス これ…
花 -Mémento-Mori-
ため息色した 通い慣れた道 人混みの中へ 吸い込まれてく 消えてった小さな夢を なんとなくね 数えて 同年代の友人達が…