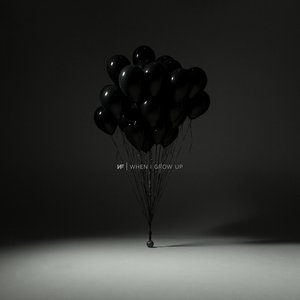 NF is the stage name of rapper and composer Nate Feuerstein from Gladwin, Michigan. Feuerstein endured a hardship-filled childhood in which his parents divorced, his mother's boyfriend physically abused him, and his mother eventually killed herself. Music was his escape, and he began recording songs on a karaoke machine, with instrumentals on one microphone and his raps in the other. Placing second in a nationwide Fine Arts Festival rap competition in 2008
Read Full Bio
NF is the stage name of rapper and composer Nate Feuerstein from Gladwin, Michigan. Feuerstein endured a hardship-filled childhood in which his parents divorced, his mother's boyfriend physically abused him, and his mother eventually killed herself. Music was his escape, and he began recording songs on a karaoke machine, with instrumentals on one microphone and his raps in the other. Placing second in a nationwide Fine Arts Festival rap competition in 2008, and first in Michigan the following year, he independently released a debut album, Moments, in 2010. The album attracted the attention of Xist Music, which signed him to a recording deal in 2012, by which time Feuerstein had taken on the stage name NF. The label announced the release of an EP that same year, but it never appeared, and NF and Xist parted ways. NF spent the next two years looking for a label and working with local producer Tommee Profitt in his studio; they came up with the song "Wake Up," which convinced Capitol Christian Music Group to sign him. CMG released a six-song (including a Manny Marroquin remix of "Wake Up") self-titled EP late in the summer of 2014. His debut album, Mansion, was released in early 2015 and reached number 62 on the Billboard 200 while topping the Christian Albums chart. The aptly titled Therapy Session followed in 2016 and also topped the Christian Albums chart with its raw emotions and honest lyrics. The following Summer saw the release of the singles "Outro" and "Green Lights", in anticipation of the arrival of his third studio long player, Perception, whch dropped later that October.
Genre not found
Artist not found
Album not found
Search results not found
Song not found
When I Grow Up
NF Lyrics
Yeah, when I grow up, you know what I wanna be?
Take a seat, let me tell you my ridiculous dreams
I wanna rap, yeah, I know it's hard to believe
And I can tell you're already thinkin' I will never succeed
But I'm okay with it, I admit the lyrics are weak
I been workin' on 'em, I'll be good eventually
I understand you gotta crawl before you get to your feet
But I been running for a while, they ain't ready for me, ah
I know this probably isn't really realistic
And honestly, I might not ever make a difference
But that don't make a difference, I'ma have to risk it
I been crunchin' numbers, you ain't gotta be a mathematician
And see the odds ain't rootin' for me
I can't lie though, it's kinda how I like it to be
The underdog, yeah, you probably think you know what I mean
But what I'm saying is they ever push me, I'm gonna swing, yeah
I could go to college, get in debt like everybody else
Graduate and probably get a job that doesn't pay the bills
That don't make a lot of sense to me, forget the Happy Meals
I don't like the dollar menu, I would rather make a meal
Huh? Make a mil'? Nah, I said make a meal
Home-cookin', get the grill, how you want it? Pretty well?
Everything I see is overdone to me, I'm not Adele
But I'ma get a record deal and say hello to mass appeal
When I grow up, I just want to pay my bills
Rappin' 'bout the way I feel, oh yeah
I just want to make a couple mil'
Leave it to the fam in the will, oh yeah
I just want to sign a record deal
Maybe buy a house up in the hills, oh yeah
Might not be the best in my field
But I guarantee that I'ma die real
When I grow up
Yeah, ayy
When I grow up
Yeah, yeah, ayy
I'ma make 'em notice me, rhymin' like it's poetry
Everything I oversee, I just like to overthink
Mockin' me, you pay the fee, no return and no receipts
Those of you that don't believe, quiet, you don't know a thing
Quiet when I'm tryna sing, quiet when I'm making beats
Quiet when I'm tryna think, sorry, I don't mean to scream
I just feel like no one really gets me and it's sad to see
'Cause someday I'ma grow up and show all of you it's meant to be, yeah
Anybody wanna hear me rap? (No)
Come on, let me play a couple tracks (no)
Come on, I can spit it really fast (no)
You think I should throw this in the trash? (No)
Tricked you, haters, go away before I hit you
I am not a beggar or a kiss-up
You don't understand? Well, I forgive you
I am not a quitter, you ain't really think that, did you?
Maybe someday I could even be up on the radio
Have a tour bus and maybe even play a couple shows
Everybody in the crowd singin' every word I wrote
Tellin' me that I am not the only one that feels alone
Huh? You feel alone? Yeah, I kinda feel alone
Wonder if that feelin' ever goes away when you get old
Will I ever make it as an artist? I don't really know
Might not make a lot of dough, I'ma have to try it, though
When I grow up, I just want to pay my bills
Rappin' about the way I feel, oh yeah
I just want to make a couple mil'
Leave it to the fam in the will, oh yeah (yeah)
I just want to sign a record deal
Maybe buy a house up in the hills, oh yeah (okay)
Might not be the best in my field (ayy)
But I guarantee that I'ma die real (ayy, oh)
When I grow up, I just want to pay my bills (woo)
Rappin' about the way I feel, oh yeah (yeah, the way I feel)
Yeah, I just want to make a couple mil' (ayy)
Leave it to the fam in the will, oh yeah (to the fam in the will)
I just want to sign a record deal (woo)
Maybe buy a house up in the hills, oh yeah (a house up in the hills)
Yeah, I might not be the best in my field (ayy)
But I guarantee that I'ma die real
When I grow up
(When I grow up)
Lyrics © Universal Music Publishing Group, Capitol CMG Publishing
Written by: Nate Feuerstein, Tommee Profitt

Lyrics Licensed & Provided by LyricFind
To comment on specific lyrics,
highlight them