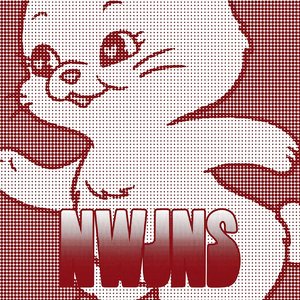 NewJeans (Korean: 뉴진스) is a South Korean girl group formed by ADOR, a subsidiary of HYBE Corporation. The group is composed of five members: Minji, Hanni, Danielle, Haerin and Hyein. The group released their debut single "Attention" on July 22, 2022, preceding their debut extended play 'New Jeans', which was released on August 1, 2022. On October 18, 2022, ADOR announced that NewJeans was preparing for their first-ever comeback. A month later
Read Full Bio
NewJeans (Korean: 뉴진스) is a South Korean girl group formed by ADOR, a subsidiary of HYBE Corporation. The group is composed of five members: Minji, Hanni, Danielle, Haerin and Hyein. The group released their debut single "Attention" on July 22, 2022, preceding their debut extended play 'New Jeans', which was released on August 1, 2022. On October 18, 2022, ADOR announced that NewJeans was preparing for their first-ever comeback. A month later, on November 10, it was announced that the group will release their first single album, "OMG", on January 2. On December 19, NewJeans released a pre-release single, "Ditto", prior to their first single album, "NewJeans 'OMG'", released on January 2, 2023.

The group's name, NewJeans, has two meanings. It alludes to the idea that jeans are a timeless fashion item and the group's intention to carve a timeless image for themselves. The name is also a word play on the phrase "new genes", referring to the group ushering a new generation of pop music.
Genre not found
Artist not found
Album not found
Search results not found
Song not found
Hoo-ooh-ooh-ooh
Hoo-ooh-ooh-ooh
Stay in the middle
Like you a little
Don't want no riddle
말해줘 say it back, oh, say it ditto
아침은 너무 멀어 so say it ditto
훌쩍 커버렸어
함께한 기억처럼
널 보는 내 마음은
어느새 여름 지나 가을
기다렸지 all this time
Do you want somebody
Like I want somebody?
날 보고 웃었지만
Do you think about me now? yeah
All the time, yeah, all the time
I got no time to lose
내 길었던 하루, 난 보고 싶어
Ra-ta-ta-ta 울린 심장 (Ra-ta-ta-ta)
I got nothing to lose
널 좋아한다고 ooh-whoa, ooh-whoa, ooh-whoa
Ra-ta-ta-ta 울린 심장 (Ra-ta-ta-ta)
But I don't want to
Stay in the middle
Like you a little
Don't want no riddle
말해줘 say it back, oh, say it ditto
아침은 너무 멀어 so say it ditto
I don't want to walk in this 미로
다 아는 건 아니어도
바라던 대로 말해줘 say it back
Oh, say it ditto
I want you so, want you, so say it ditto
Not just anybody
너를 상상했지
항상 닿아있던
처음 느낌 그대로 난
기다렸지 all this time
I got nothing to lose
널 좋아한다고 ooh-whoa, ooh-whoa, ooh-whoa
Ra-ta-ta-ta 울린 심장 (Ra-ta-ta-ta)
But I don't want to
Stay in the middle
Like you a little
Don't want no riddle
말해줘 say it back, oh, say it ditto
아침은 너무 멀어 so say it ditto
I don't want to walk in this 미로
다 아는 건 아니어도
바라던 대로 말해줘 say it back
Oh, say it ditto
I want you so, want you, so say it ditto
Hoo-ooh-ooh-ooh
Hoo-ooh-ooh-ooh
Lyrics © Sony/ATV Music Publishing LLC
Written by: Ylva Dimberg, Hyue Il Cho, Hyo Eun Woo, Min Ji Kim

Lyrics Licensed & Provided by LyricFind
To comment on specific lyrics,
highlight them