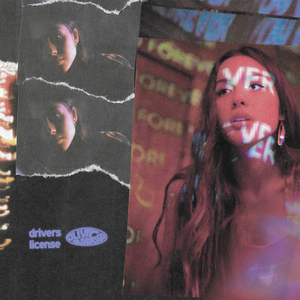 Olivia Isabel Rodrigo is an American singer-songwriter. She is known for her roles as Paige Olvera on the Disney Channel series Bizaardvark and Nini Salazar-Roberts on the Disney+ series High School Musical: The Musical: The Series.

Rodrigo signed with Interscope Records and Geffen Records in 2020. On January 8, 2021, she released her debut single, "drivers license", which she co-wrote with producer Dan Nigro. Within the week of its release, "drivers license" was critically acclaimed
Read Full Bio
Olivia Isabel Rodrigo is an American singer-songwriter. She is known for her roles as Paige Olvera on the Disney Channel series Bizaardvark and Nini Salazar-Roberts on the Disney+ series High School Musical: The Musical: The Series.

Rodrigo signed with Interscope Records and Geffen Records in 2020. On January 8, 2021, she released her debut single, "drivers license", which she co-wrote with producer Dan Nigro. Within the week of its release, "drivers license" was critically acclaimed, and broke Spotify's record twice for most daily streams ever for a non-holiday song: on January 11, Rodrigo's song had over 15.7 million global streams on Spotify, which she surpassed the next day with over 17 million global streams of the song. The song debuted at number one on Billboard Hot 100, and also reached number-one chart positions. Rodrigo stated in an interview that "It's been the absolute craziest week of my life... My entire life just, like, shifted in an instant." On April 1, 2021, Rodrigo released her follow-up single, "deja vu", which debuted at number 8 on the Billboard Hot 100, making her the first artist to debut their first two releases in the top 10 of the Hot 100. On the day of the release of "deja vu", she announced that her debut album, titled Sour, was set for release on May 21, 2021.

Rodrigo has named Taylor Swift and Lorde as her idols and biggest inspirations. She has described herself as "the biggest Swiftie in the whole world".
Genre not found
Artist not found
Album not found
Search results not found
Song not found
I got my driver's license last week
Just like we always talked about
'Cause you were so excited for me
To finally drive up to your house
But today I drove through the suburbs
Crying 'cause you weren't around
And you're probably with that blonde girl
Who always made me doubt
She's so much older than me
She's everything I'm insecure about
Yeah, today I drove through the suburbs
'Cause how could I ever love someone else?
And I know we weren't perfect but I've never felt this way for no one
And I just can't imagine how you could be so okay now that I'm gone
Guess you didn't mean what you wrote in that song about me
'Cause you said forever, now I drive alone past your street
And all my friends are tired
Of hearing how much I miss you, but
I kinda feel sorry for them
'Cause they'll never know you the way that I do, yeah
Today I drove through the suburbs
And pictured I was driving home to you
And I know we weren't perfect
But I've never felt this way for no one, oh
And I just can't imagine how you could be so okay, now that I'm gone
I guess you didn't mean what you wrote in that song about me
'Cause you said forever, now I drive alone past your street
Red lights, stop signs
I still see your face in the white cars, front yards
Can't drive past the places we used to go to
'Cause I still fuckin' love you, babe (ooh, ooh, ooh, ooh)
Sidewalks we crossed
I still hear your voice in the traffic, we're laughing
Over all the noise
God, I'm so blue, know we're through
But I still fuckin' love you, babe (ooh, ooh, ooh, ooh)
I know we weren't perfect but I've never felt this way for no one
And I just can't imagine how you could be so okay, now that I'm gone
'Cause you didn't mean what you wrote in that song about me
'Cause you said forever, now I drive alone past your street
Yeah, you said forever, now I drive alone past your street
Lyrics © Sony/ATV Music Publishing LLC
Written by: Daniel Nigro, Olivia Rodrigo

Lyrics Licensed & Provided by LyricFind
To comment on specific lyrics,
highlight them