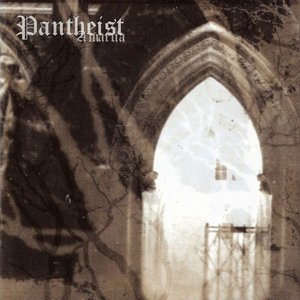 Pantheist's sophomore album and the first recorded and released after the band's move from Belgium to the UK. Features Andy Semmens on clean vocals. Concept album about a man committing the seven cardinal sins to challenge God and prove His existence. Features santoor in the track 'Apologeia' as well as hammond organ and grand piano on select tracks. Please note that the first track is misspelled in this entry, it should read 'Apologeia'. PLEASE NOTE THAT FIREBOX RECORDS, WHO STILL HAVE THIS ALBUM UNDER THEIR LASTFM ACCOUNT (ALTHOUGH THE RIGHTS ARE NOW BOUGHT BY GRAU RECORDS), ARE MISSPELLING THE BAND
Read Full Bio
Pantheist's sophomore album and the first recorded and released after the band's move from Belgium to the UK. Features Andy Semmens on clean vocals.
Concept album about a man committing the seven cardinal sins to challenge God and prove His existence.
Features santoor in the track 'Apologeia' as well as hammond organ and grand piano on select tracks.
Please note that the first track is misspelled in this entry, it should read 'Apologeia'.
PLEASE NOTE THAT FIREBOX RECORDS, WHO STILL HAVE THIS ALBUM UNDER THEIR LASTFM ACCOUNT (ALTHOUGH THE RIGHTS ARE NOW BOUGHT BY GRAU RECORDS), ARE MISSPELLING THE BAND NAME AS PANTHIEST. THE CORRECT SPELLING IS PANTHEIST.
Genre not found
Artist not found
Album not found
Search results not found
Song not found
O life, you seem to turn your back to me
Devoid of hope, where can I go?
Without divine judgement and intervention
No one can live, no one can hope
It is to You, my Lord that I turn now
I proved myself more than once
Once You've tested humanity's faith
But now, I'll test Your strength
O pain, so real so everlasting
You break my heart and crush my soul
I see no way out of this but
I chose to live and suffer thee
That's why my Lord, in Your eyes I'll commit
One by one the seven gravest sins
Until Your righteous punishment shall rid me
Of every doubt about Your existence
You can't escape the pain
Of life's suffering
But how sweet it becomes when
It has a meaning
This meaning I found
In wrath, sin and grief
How strong is my hate!
It makes me feel alive
Contributed by Eva T. Suggest a correction in the comments below.
To comment on specific lyrics,
highlight them