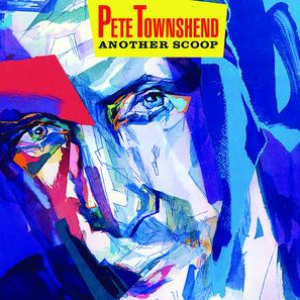 Peter Dennis Blandford Townshend (born 19 May 1945 in Chiswick, London), is an English rock guitarist, singer-songwriter, composer, and writer, known principally as the guitarist and songwriter for The Who, as well as for his own solo career. His career with The Who spans more than forty years, during which time the band grew to be considered one of the most influential bands of the rock era, in addition to being "possibly the greatest live band ever."
Read Full Bio
Peter Dennis Blandford Townshend (born 19 May 1945 in Chiswick, London), is an English rock guitarist, singer-songwriter, composer, and writer, known principally as the guitarist and songwriter for The Who, as well as for his own solo career. His career with The Who spans more than forty years, during which time the band grew to be considered one of the most influential bands of the rock era, in addition to being "possibly the greatest live band ever."

Townshend is the primary songwriter for the Who, writing well over one hundred songs for the band's eleven studio albums, including the rock operas Tommy and Quadrophenia and the well-regarded rock radio staple Who's Next, plus dozens more that appeared as non-album singles, bonus tracks on reissues, and tracks on rarities compilations such as Odds and Sods. He has also written over one hundred songs for his solo albums and rarities compilations. Although known mainly for being a guitarist, he is also an accomplished singer and keyboard player and has played many other instruments on his solo albums, and on some Who albums (such as banjo, accordion, synthesizer, piano, bass guitar, drums). He is rated as the 50th greatest guitarist of all time by Rolling Stone. But become deaf by play far to loud and hard , and its forbidden by his Doctor to play real hard

He has also written newspaper and magazine articles, book reviews, essays, books, and scripts.

Born into a musical family in London at the end of the Second World War, Townshend quickly found himself at the forefront of the British musical boom of the 1960s, as a member of one of the most rebellious, outspoken groups ever to emerge: The Who. Formed through a school friendship dating back to the late 1950s with John Entwistle and Roger Daltrey, the band spent its formative years covering jazz and skiffle standards, with the young Townshend performing admirably on banjo. Those early years saw the band go through a couple of name and personnel changes, including the recruitment of one Keith Moon. The changing face of the music scene, however, and in particular the emergence of Lennon and McCartney, meant that groups could no longer rely on cover versions and were required to produce original work in order to compete. In the case of The Who this responsibility fell mainly on the shoulders of Pete Townshend.

The group had already hit the headlines with their outrageous stage antics long before Townshend's first composition for the band, 'I Can't Explain', was released in January 1965. It was an instant hit with the trendy young British 'Mods' (a youth movement which idolised the band for their music, attitude and fashion). Further releases followed that year: the rebellious 'Anyway, Anyhow, Anywhere' and the anarchic 'My Generation' with its pseudo-destructive finale. In the space of ten short months Pete Townshend was fêted as 'the spokesman for his generation'.

Despite regular internal fighting, the group's longevity was assured thanks to Townshend's knack of producing great three-minute singles that reflected the mood and feelings experienced by his audience. In later years he would say that his writing reflected what the band's early Shepherd's Bush audience wanted him to write about. In the three other members of The Who he had found the perfect vehicle through which he could express himself to that audience. For the first time British youth had someone who could put into words all those feelings of despair and worry that we all experience whilst growing up. No subject escaped the scope of Townshend's literary prowess, although some had to be heavily disguised to avoid falling foul of the prurient radio censors! Divorce, transvestism and masturbation were just some of the subjects he turned into top thirty hits, and all before he was 22. Few of his contemporaries could match this ability to take such serious subject matter and turn it so eloquently into acceptable 'pop'.

The happy run of hit singles continued, but Townshend no longer felt content to restrict himself to this three-minute limitation. Spurred on by co-manager Kit Lambert (who encouraged Townshend to widen his musical base, exposing him to more classical and baroque influences) he experimented with longer pieces of music, the first of which 'A Quick One (While He's Away)' dealt with the sordid world of sex, unfaithfulness and...train drivers! It was, essentially, a few three-minute segments thrown together to make one story, but the idea of a prolonged musical piece had caught Townshend's imagination. The following year he produced the album track 'Rael', based around a futuristic political and religious theme and originally intended as a full-blown opera for an orchestra. At that time, though, the world still wasn't quite ready for its first rock opera, and the eventual track was trimmed down to a neat six minutes.

During their first major tour of the US in 1967 Townshend began writing songs which were to become the central pivot of his next project. 'Deaf, Dumb and Blind Boy' as it was originally known, dealt with the spiritual enlightenment of a young boy who had witnessed traumatic events throughout his adolescence. When it was released, 'Tommy' as it was now known, became an instant worldwide success. The 'concept album' was born and Tommy's story was played out over twenty-four interconnecting songs. The Who spent two long years touring the U.S. and Europe with Tommy, but it's ironic that a piece of such mystical relevance was to quickly become Townshend's own cross to bear.

The success of Tommy, and its feature in the Woodstock movie, turned The Who into superstars, particularly in the States, where they began playing to larger and larger audiences. The Who became the first band to regularly play large stadiums as ticket demand outstripped the supply. Pete Townshend's music had turned a whole new audience on to rock music and the band played in some of the most celebrated opera houses throughout the world. Luminaries, such as Leonard Bernstein, hailed Townshend's work. Tommy mania was so great that some of the bands less 'enlightened' fans even believed it to be the name of the band! In retrospect, Pete Townshend regrets this unavoidable 'distancing' of the band and its audience, although his songwriting abilities never suffered.

Whilst maybe not wishing to bury 'Tommy', Pete certainly wanted to preside over the last rites and he threw himself back into writing. Anxious to continue with the concept theme, Townshend's next project was ambitious to say the least. 'Lifehouse' was an idea twenty-five years ahead of its time. Wrapped up in a world of virtual reality and computer technology that was unheard of at the time, the band found the ideas unworkable - it was after all only 1970 and the nearest thing to a pocket calculator at the time was a huge IBM mainframe! Originally intended as an album and a multi million dollar film he was undeterred and pushed on with the project, which included interactive concert performances at the Young Vic Theatre in London. The live shows failed to give Townshend the response he had hoped for and the film deal fell through. The project as a whole was shelved but the material he had written for the project was whittled down to a single album worth of songs and released as 'Who's Next'. This, to some, represents Pete Townshend's finest work and it was certainly groundbreaking. As one of the first musicians to experiment with the musical possibilities of a synthesiser Townshend indulged himself completely and the result was staggering. Nine songs covering love, peace, mysticism, revolution and life in general made this a top five album on both sides of the Atlantic and became the mainstay of the band's live set. Lifehouse, however, was still seen by Pete as a critical project for himself and the band and one he was to return to a number of times over the subsequent years.

Pete needed time to recharge his batteries - the previous two years had seen the band move from the edge of bankruptcy to the top rock attraction in the world, earning the title of 'The Greatest Rock and Roll Band in the World' for their live performances. In the mid sixties Pete had been tuned into the preaching of an Eastern mystic, Meher Baba, by friends. Pete cited Baba as a major influence on his work and the main inspiration for Tommy. In 1972 he released his first commercial solo album 'Who Came First', which was devoted to Baba (he had previously released two privately pressed albums, Happy Birthday and I Am, for Baba followers). The album was released as a result of these private, limited edition albums being bootlegged or sold for extortionate sums. The style of songwriting was totally different to that employed with The Who. A softer, more contemplational Townshend was in evidence. The songs were mainly spiritual in nature and included solo versions of work originally intended for the 'Lifehouse' project, such as Pure and Easy and Let's See Action.

Refreshed, he threw himself into the next Who project with renewed vigour. Under the working title of 'Rock Is Dead - Long Live Rock' the concept of the album evolved from a twenty minute piece into another of Townshend's grand ideas. When it was released in 1973, 'Quadrophenia' was hailed unequivocally as a masterpiece. Again Townshend had woven the story of a disaffected youth, Jimmy, a Mod, into an astonishing 17 songs. Once again the underlying story involved a spiritual triumph over Jimmy's earthly disappointments and the quality of the lyrics summed up perfectly the disillusionment felt by teenagers throughout the world. Love, hatred, violence, drugs, pettiness, desperation and serenity are all dealt with in a way that anyone can easily relate to. All this backed up by the powerhouse that was The Who.......perfection! Playing the set live, however, was a different matter. The complexity of the piece, which required the extensive use of backing tapes, proved too much and the resultant tour was often shambolic. As a result, Quadrophenia was effectively dropped as a live piece.

In 1974 Pete was persuaded to play a solo charity gig at the Roundhouse in London. The set list consisted of a mixture of Who classics and cover versions. Over the next decade or so Pete would sporadically perform solo concerts, all of which would be in support of favoured charities.

After 'Quadrophenia' Pete suffered some well documented problems of his own. The phoenix of 'Tommy' had risen again in the shape of Ken Russell's feature film version, for which Pete was required to write new music. It was something he didn't relish but it gained him an Oscar nomination in 1975 for 'outstanding musical achievement' for the film score. The film was an international success and opened up a whole new audience for the band.

In October 1975 The Who released their 7th studio album, 'The Who By Numbers'. The songwriting reflected Townshend's own battles in songs such as; 'However Much I Booze', 'Dreaming From The Waist' and the sublime 'Blue Red and Grey'. His disillusionment with the music business was plain for all to see as he exposed his own failings and concerns to the public with brutal honesty. Although lyrically brilliant the album was very dark and sombre and many saw this as the beginning of the end for Townshend and The Who.

Eager to prove his critic's wrong, 1977 brought Townshend's next solo effort away from the band. 'Rough Mix' is a collaboration with the late Ronnie Lane (a fellow Baba follower) and is a quirky, upbeat collection. Although 'coerced' into the project originally, Townshend is much more relaxed than with the previous Who offering. Proving (as if necessary) his prowess as a wordsmith, Pete and Ronnie provide a delightful collection of feel good songs with a definite Babaesque influence.

1978 brought the usual concerns about the condition of the unit known as 'The Who'. Prolonged layoffs were now becoming the norm for the band, mainly at Pete's behest, but it had been three years since their last record and two years since they had performed live. July that year, however, saw the band bounce back with 'Who Are You', a dynamic single inspired by Pete's association with one of the music business' more unsavoury characters and his doubts about his role in the changing face of the music industry. The album that followed concentrated on those changes and Pete's position as one of the elder statesmen of rock but as usual it was put over with much more honesty and finesse than any of his contemporaries could match. Soon after the release of the album Keith Moon, the bands drummer, died in London and once again doubts were cast over the future of the band.

Although the band themselves didn't make any quick decisions about the future their continuation was almost assured. In 1979 two feature films were released directly associated with The Who. The first, a bio-pic called 'The Kid's Are Alright', treated audiences around the world to one and a half hours of vintage Who performances played, at almost concert level, to a backdrop of Townshend classics. The second was a feature length adaptation of 'Quadrophenia'. The timing was perfect, co-inciding with a Mod revival in Britain, and the band was once again flavour of the month. The death of Moon seemed to spur Townshend on to a new level and on stage he seemed to have almost re-invented himself. The self-doubt had gone, or so it seemed, and all was well once again with Mr T.

Although enjoying himself again on stage, Pete was finding it more and more difficult to write for the band. He felt he could no longer provide them with the type of material they required and so he began to look for other outlets for his material. 'Empty Glass', released in 1980 was, as Pete described, his first 'real' solo album. The devotion to Baba was not as evident on this collection which dealt with Pete coming to terms with, and exorcising, his own personal demons. Taken from the album, 'Let My Love Open The Door' provided him with his first major solo hit in the U.S. A further solo album, 'All The Best Cowboys Have Chinese Eyes' hit the shelves two years later and continued the themes explored previously. Songs such as 'Slit Skirts', 'Exquisitely Bored', 'Somebody Saved Me' and 'The Sea Refuses No River' are a testament to a man who had seen all of rock's excess' and survived.

Sandwiched between these two solo albums were two efforts from The Who, 'Face Dances' and 'It's Hard', the latter summing up the problems Pete was having within the band. Although producing some classic tracks, such as 'You Better You Better' and 'Eminence Front', the products fell short of both the band's and the fans' expectations. After a trying U.S tour in 1982, the band decided to call it a day and quit.

The band re-united, briefly, for a one-off show for the Live Aid charity in 1985 which saw a short, unexceptional performance. Although it wasn't performed on the day, Townshend wrote a special song for the event, 'After The Fire', which was later recorded by Roger Daltrey on one of his solo projects.

Other than that show, Pete kept a low profile, returning in 1985 with the successful semi-concept album and video 'White City'. For the album, Townshend put together a new band, 'Deep End', which included Pink Floyd's Dave Gilmour and many of Pete's musical friends who had played with him on earlier solo projects. A few live appearances followed with the band, including two nights at London's Brixton Academy, which were met with critical success.

His next musical excursion was the musical adaptation of 'The Iron Man', a children's story by Ted Hughes. 'The Iron Man - The Musical' dealt with a world-wide environmental catastrophe, and Townshend wrote an entire score of twelve songs, updating Hughes' original work, two of which, 'Dig' and 'Fire' (the old Arthur Brown number) saw Townshend reunited in the studio with John Entwistle and Roger Daltrey.

In 1989 the band reunited for a 25th Anniversary tour of the UK and USA, looking very different to their previous line up. The band was augmented by extra musicians, including a new guitarist that allowed Pete to concentrate on playing acoustic as well as electric guitars, a brass section and backing vocalists. The set list was made up mainly of the band's back catalogue, although all three original members were allowed their own solo set pieces as well, which included songs from The Iron Man album.

It wasn't long before his old nemesis, Tommy Walker, resurfaced on the West Coast in the form of a stage musical. Pete became involved with the project in 1992. When the show opened on Broadway it broke all box office records and won many awards, including 5 Tonys, 6 Drama Desk Awards and the 1993 Astair Award. Productions followed in Canada, Germany and London, where it was nominated for 8 prestigious Oliver Awards. Spurred on by the success of Tommy, Townshend mounted a live theatrical version of 'The Iron Man'. Aimed at a children's audience, the show completed a very successful run at London's Young Vic Theatre, scene of the aborted Lifehouse project, in 1993.

The same year Pete returned to the rock stage for his first solo tour. The reason for going on the road, something he dislikes immensely, was the multi media presentation of his latest work, 'Psychoderelict'. Again a conceptual piece, the album broke new ground by being in the form of a radio play, with actors playing out their roles on the stage. The individual songs were brilliantly crafted and performed whilst the stage presentation was eagerly and enthusiastically received. Pete looked again at the 'Lifehouse' project, resurrecting ideas and music for 'Psychoderelict'.

In 1996, Townshend looked again to his past and brought the band back together again to tour with a theatrical version of Quadrophenia. Once again the touring band included many new faces, including Pete's younger brother Simon, who were deemed necessary to give justice to a musical piece that had eluded the band twenty or so years earlier.

Other than the all too infrequent solo show over the past couple of years (some of which have been released via www.eelpie.com), Pete has been developing both new and old ideas. In September 1999, he released a live album, 'Pete Townshend Live', recorded the previous year at the House of Blues in Chicago. The album benefits the Maryville Academy charity in Chicago, which helps underprivileged children. It was that very charity which also saw The Who reunite at the end of 1999. The band arranged a benefit show in Chicago, which resulted in other shows being added, including two London shows. The shows were such a success that a live album 'from the blues to the bush', was released in April 2000. Such was the success of those few live shows the band decided to embark on a full US and UK tour, which saw them receive critical acclaim wherever they went. They proved that they were still the rightful heirs to the mantle 'greatest rock and roll band in the world'.

Pete's main project, however, over the past couple of years has been Lifehouse. Having seen the project falter in 1971, he finally saw it through to fruition. Pete resurrected the project primarily as a BBC Radio drama, which was broadcast on December 5th 1999, but the project has grown further. In February 2000 he released the 6 CD box set, The Lifehouse Chronicles, which contained all the music associated with the project as well as the radio play. The release was the first released through his official commercial website www.eelpie.com, which will be the exclusive outlet for most of the new Pete Townshend material. The box set release was followed in the States by the Lifehouse elements, a single CD which pulled together tracks from the main box set. Further releases on the web site have followed, such as remastered versions of Scoop and Another Scoop. To celebrate the release of Lifehouse, Pete also performed two special shows at London's Sadler's Wells Theatre, at which he performed many of the songs from the project. A live album (released exclusively through eelpie) and DVD of those performances are now available. In June 2001, Pete performed two charity shows in aid of the La Jolla Playhouse in San Diego, California. Both nights were hugely successful raising in excess of $300,000 for the Playhouse.

In 2001 Pete was awarded a 'Lifetime Achievement Award' at the Ivor Novello Awards in London. He was also due to receive the 'Internet Pioneer Award' and the award for best live Webcast for 'Lifehouse' at the 4th Annual Yahoo Internet Awards in New York in September 2001. However, the tragic events of that month meant that the awards were cancelled.

At the start of 2002 the band again returned to the live circuit with two hugely successful charity shows at the Royal Albert Hall in aid of Teenage Cancer Trust, as was their Nov 2000 outing at the same venue, preceded by three low key club shows in Watford and Portsmouth. In 2002, the band embarked on a further tour of North America (scheduled to begin in Las Vegas on June 28th) after a week of rehearsals at Oceanic Studios. On the eve of the first gig John Entwistle was found dead in his hotel room in Las Vegas. Shocked by the news of the death of another bandmate (and schoolboy friend), Pete and Roger had to make a very difficult decision - whether to carry on with the tour or cancel. The tour was entirely sold out in advance, and the crew were committed and ready to go. They agreed to continue, in honour of John's memory and to combat financial problems that could have occurred, and drafted in long-term collaborator Pino Palladino on bass. The tour comprised of 27 shows and was well received by fans and critics alike. Later that year, Pete's Lifehouse show, recorded at Sadlers Wells, won an award for its DVD presentation (as did The Who Live at the Royal Albert Hall) at the annual Surround Sound Awards in Los Angeles.

In January 2003, Pete Townshend was arrested by the police in connection with their investigations into child pornography on the Internet. Over the previous year or two, Townshend had been dealing with the problem of child porn both on his website and in private, talking to the authorities involved. Nonetheless, a highly publicised police operation saw him arrested. He was subsequently given a police caution and his name was placed on the Sex Offenders Register for five years. During the investigations Townshend returned to his studio to work on new projects. He remixed Tommy into 5.1 surround sound from the original 8 track tapes and saw its release in both SACD and DVDA formats meet with critical acclaim (The DVDA release was nominated for two Surround Sound Awards in September 2004).

Towards the end of 2003 The Who (or Who2 as Pete referred to them) reunited at Oceanic Studio to record their first new material in two decades; Real Good Looking Boy (with Greg Lake on bass) and Old Red Wine.

The band returned to the live arena in March 2004, when they played three fairly low-key dates at the Forum in London prior to taking part in the now annual Teenage Cancer Trust concerts at the Royal Albert Hall. For the first time since 1982, the band had some new material to play live: Real Good Looking Boy and Old Red Wine (written for John Entwistle) both of which are included on their latest compilation Then and Now. In May the band went to the States to play for CBS TV in Carnegie Hall at the launch of their new fall schedule. A new show of the phenomenally successfully CSI Investigates franchise was launched utilising another Townshend-penned track as its title. The band played all three numbers from the three shows (CSI Vegas, Miami and New York): Who Are You, Baba O'Riley and Won't Get Fooled Again.

The summer of 2004 saw the band returning to some old haunts. In June they topped the bill at the Isle of Wight Festival, returning there for the first time since 1970 and in July / August they embarked on a round the world trip, taking in Japan (for the first time), Australia (for the first time in 36 years), Hawaii (for the first time in 37 years!) as well as a couple of shows on the West Coast. The plans at the present time are to go into the studio and build on the success of the two new tracks and to record a new Who album.

Away from The Who, Pete has been busy working on a new novel 'The Boy Who Heard Music.' TBWHM is likely to expand into more than just a novel, though, and Pete recently said that he can see it developing into an animated film. Workshops have also taken place with a view to presenting it as a theatrical production.

He has also released the third volume of the highly successful Scoop series, 'Scoop 3', available exclusively through www.eelpie.com. A compilation album of songs from the first three Scoops 'Scooped' was released in May 2002. The Pete Townshend 'signature' series of live solo shows also expanded further with the release of his 'Psychoderelict' show from the Brooklyn Academy of Music. Next up for the 'signature' treatment is his 1985 show with Deep End at the Brixton Academy.

Over the past few years, filmmakers have seen the worth of Pete Townshend's songwriting. These days the soundtrack to a movie is as important as the film itself, and Townshend's special qualities have recently been used in 'Jerry Maguire', 'Apollo 13', 'Fever Pitch', 'Bugs', 'Rushmore', and 'Austin Powers - The Spy Who Shagged Me', amongst others. TV advertisers and serial producers have also been quick to see the value of using his work; 'My Generation', 'Magic Bus', 'Who Are You', 'You Better You Bet', 'Baba O'Riley', 'Won't Get Fooled Again' and 'Eminence Front' are among the titles that have been used.

Thirty-five years ago he was described as the 'spokesman for his generation' - that's not true. Pete Townshend is a spokesman for every generation. The sentiments in his songs are as vital today as they were 30, 20 or 10 years ago, and they will remain so. Nobody puts our thoughts - fears and joy, so eloquently into song as he does.

www.petetownshend.co.uk
Genre not found
Artist not found
Album not found
Search results not found
Song not found
You better you better you bet Oooh.
You better you bet you bet Oooh.
I call you on the telephone
My voice too rough with cigarettes
I sometimes feel I should just go home
But I'm dealing with a memory that never forgets
I love to hear you say my name
Especially when you say yes.
I got your body right now on my mind
And I drunk myself blind to the sound of old T.Rex
To the sound of old T.Rex
When I say I love you, you scream "You better!"
You better you better you bet
When I say I love you, you say "You better!"
You better you better you bet
You better bet your life
Or love will cut you
Just like a knife.
I want those feeble-minded axes overthrown.
I'm not into your passport picture,
I just like your nose.
You welcome me with open arms and open legs
I know only fools show me needs, but this one never begs.
I don't really mind how much you love me
A little is alright
When you say, "Come over and spend the night"
Tonight... come over tonight.
When I say I love you, you scream "You better!"
You better you better you bet
When I say I need you, you say "You better!"
You better you better you bet
You better bet your life
Or love will cut you
Just like a knife..
I lay on the bed with you
We could make some book of records
Your dog keeps licking my nose
And chewing up all those letters
Saying "You better!"
You better bet your life.
You better love me, all the time now
You better shove me, back into line now
You better love me, all the time now
You better shove me, back into line now
I showed up late one night with a neon light for a visa
But knowing I'm so eager to fight can't make letting me in any easier
I know that I been wearing crazy clothes, and I look pretty crappy sometime
But my body feels so good and I still sing a razor line every time
And when it comes to all-night living
I know what I'm giving
I've got it all down to a tee
And it's free
When I say I love you, you say "You better!"
You better you better you bet
When I say I need you, you say "You better!"
You better you better you bet
When I say I love you, you scream "You better!"
You better you better you bet
When I say I need you, you say "You better!"
You better you better you bet
When I say I love you, you scream "You better!"
You better you better you bet
When I say I need you, you say "You better!"
You better you better you bet
"You Fucking better!"
You better you better you bet
When I say I love you "You better!"
You better you better you bet
You better bet your life
Or love will cut you
Just like a knife.
Lyrics © Spirit Music Group
Written by: PETE TOWNSHEND

Lyrics Licensed & Provided by LyricFind
To comment on specific lyrics,
highlight them