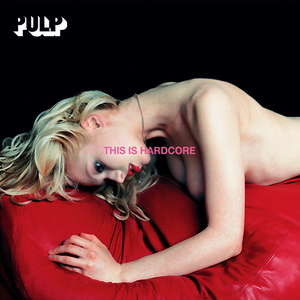 The sixth album by English band Pulp, released 30 March 1998. It reached No. 1 in the UK Albums Chart, and was well received critically. The album was included in the book 1001 Albums You Must Hear Before You Die. In 2017, Pitchfork listed the album at number seven in its list "The 50 Best Britpop Albums."
Genre not found
Artist not found
Album not found
Search results not found
Song not found
The Fear
Pulp Lyrics
This is our "Music from A Bachelor's Den"
The sound of loneliness turned up to ten
A horror soundtrack from a stagnant waterbed
And it sounds just like this
This is the sound of someone losing the plot
Making out that they're okay when they're not
You're gonna like it
But not a lot
And the chorus goes like this
Oh, baby
Here comes the fear again, oh-oh
The end is near again, oh-oh
A monkey's built a house on your back
You can't get anyone to come in the sack
And here comes another panic attack, oh
Here we go again
So now you know the words to our song
Pretty soon you'll all be singing along
When you're sad, when you're lonely
And it all turns out wrong
When you've got the fear
And when you're no longer searching
For beauty or love
Just some kind of life
With the edges taken off
When you can't even define what it is that you're frightened of
This song will be here
Oh, baby
Here comes the fear gain, oh-oh
The end is near again, oh-oh
If you ever get that chimp off your back
If you ever find the thing that you lack
But you know you're only having a laugh, oh
And here we go again
Until the end
Until the end
Ooh, ooh-ooh, ooh, ooh-ooh
Ooh, ooh-ooh, ooh, ooh-ooh
Lyrics © BMG Rights Management, Universal Music Publishing Group, Kobalt Music Publishing Ltd.
Written by: Candida Doyle, Jarvis Branson Cocker, Mark Andrew Webber, Nick Banks, Stephen Patrick Mackey

Lyrics Licensed & Provided by LyricFind
To comment on specific lyrics,
highlight them