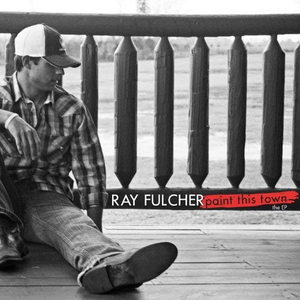 Born and bred in the one red light town of Harlem, Georgia, Ray Fulcher can almost smell the azaleas that reside twenty minutes away in the Augusta National Golf Club, home of the Master's. While growing up in small town east Georgia, Ray learned the values of the simple life, what it means to earn a buck, and how a country song means more than honky tonkin' and sad songs, it's about a way of life. Growing up on the likes of Travis Tritt, Alan Jackson
Read Full Bio
Born and bred in the one red light town of Harlem, Georgia, Ray Fulcher can almost smell the azaleas that reside twenty minutes away in the Augusta National Golf Club, home of the Master's. While growing up in small town east Georgia, Ray learned the values of the simple life, what it means to earn a buck, and how a country song means more than honky tonkin' and sad songs, it's about a way of life. Growing up on the likes of Travis Tritt, Alan Jackson, Keith Whitley, George Strait & Johnny Cash, those artists would mold not only the music he listened to, but also what kind of life he led. Throughout his tenure at the University of Georgia, while earning his two degrees, he spent his nights scraping money together to frequent the Georgia Theater. There he was inspired by artists such as Luke Bryan, Corey Smith, Eric Church, and The Zac Brown Band. Their early years gave Ray the desire to pick up the guitar and begin writing songs about his small town upbringing, dirt road memories, football games, and pretty girls lettin' their hair down.

Ray has spent the last several years playing live music all over the southeast playing with artists such as David Nail, Dustin Lynch, Lee Brice, The Marshall Tucker Band, Craig Morgan, Montgomery Gentry, Maddie and Tae, Kid Rock, Luke Combs, Old Dominion and they are showing no signs of slowing down.

In May of 2014, Ray took the next step and made the big move to The Music City. Since moving to Nashville, Ray has since inked a publishing deal with River House Artists and is either writing or in the studio.

Ray's current EP 'Here We Go Again' landed in the top 10 Country iTunes chart in September 2016 and Ray is busy out on the road every weekend for shows. Ray & the band look forward to seeing you at a show soon!
Genre not found
Artist not found
Album not found
Search results not found
Song not found
We have lyrics for 'Paint This Town' by these artists:



Autograph Well I'm all dressed up with somewhere to go I got…
Easy Tiger Yesterday has gone You know you will find another better da…
Scythian Get Me Home In Time For The Dance Got A Girl…



We have lyrics for these tracks by Ray Fulcher:



Anything Like You Dance Lights down, ballroom band kicked off a neon moon & I…

The lyrics can frequently be found in the comments below, by filtering for lyric videos or browsing the comments in the different videos below.