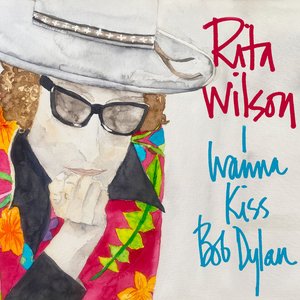 Rita Wilson (born October 26, 1956) is an American actress, singer and producer.
Wilson was born Margarita Ibrahimoff (Bulgarian: Маргарита Ибрахимов; Greek: Μαργαρίτα Ιμπραΐμοβ) in Los Angeles, California. Her mother was born and raised in an ethnic Greek village (Sotirë) in present-day Albania. Her father, born Hassan Ibrahimoff (March 21, 1920 – March 6, 2009), worked at a race track; he was a Bulgarian Muslim immigrant
Read Full Bio
Rita Wilson (born October 26, 1956) is an American actress, singer and producer.
Wilson was born Margarita Ibrahimoff (Bulgarian: Маргарита Ибрахимов; Greek: Μαργαρίτα Ιμπραΐμοβ) in Los Angeles, California. Her mother was born and raised in an ethnic Greek village (Sotirë) in present-day Albania. Her father, born Hassan Ibrahimoff (March 21, 1920 – March 6, 2009), worked at a race track; he was a Bulgarian Muslim immigrant, born in Oraio, Xanthi, Greece, and lived in Bulgaria, where his half brother Ferhat still lives,[ before moving to the United States on May 4, 1949. Wilson's father changed his name from Hassan Ibrahimoff to Allan Wilson in 1960, "Wilson" being the name of a local street in Southern California. Wilson was raised in the Greek Orthodox religion.
Wilson's career began with a guest appearance on The Brady Bunch, in a 1972 episode entitled "Greg's Triangle," which was followed by appearances on several shows during the 1970s and 1980s (including Three's Company in 1982).
She has appeared in several movies, including Volunteers, Teen Witch, The Bonfire of the Vanities, Barbarians at the Gate, Mixed Nuts, Sleepless in Seattle, Now and Then, That Thing You Do!, Jingle All the Way, Runaway Bride, Invisible Child, The Story of Us, and Raise Your Voice. She played Susan Borman, wife of astronaut Frank Borman, in the HBO miniseries From the Earth to the Moon. On television, she guest starred in many television series, including Frasier, Curb Your Enthusiasm, Law & Order: Special Victims Unit, The Good Wife and Body of Proof.
Wilson has performed on Broadway, where she performed the role of Roxie Hart from June–August 2006 in the revival of Chicago.
She is often credited with being the driving force behind Nia Vardalos' movie deal for My Big Fat Greek Wedding, which became the highest-grossing independent film of all time, and for which she served as a producer.
Wilson's debut solo album, AM/FM, will be released May 8, 2012, on Decca Records. The album will feature classics from the 60s and 70s.

Wilson married actor Tom Hanks in 1988, and they have two sons, Chester and Truman. Wilson has two stepchildren, Colin and Elizabeth Hanks. Wilson has one grandchild, and two step-grandchildren.
Genre not found
Artist not found
Album not found
Search results not found
Song not found
I Wanna Kiss Bob Dylan
Rita Wilson Lyrics
We have lyrics for these tracks by Rita Wilson:



All I Have To Do Is Dream Drea-ea-ea-ea-eam, dream, dream, dream Drea-ea-ea-ea-eam, dr…
Angel Of The Morning There'll be no strings to bind your hands Not if my…
Cherish Cherish is the word I use to describe All the feeling…
Come See About Me I've been crying 'cause I am lonely Smiles have altered to…
Even More Mine There's no weapon they can swing That will ever bring you…
Faithless Love Faithless love like a river flows Like raindrops fallin' on …
Good Time Charlie's Got The Blues Everybody's gone away Said they're movin to L.A. There's not…
Hello World Step up Life'll wear you down But you know It makes you toug…
Hip Hop Hooray "Give it up for rita wilson" Hip hop hooray, ho Hey, ho,…
Love Has No Pride I've had bad dreams too many times To think that they…
Never My Love You ask me if there'll come a time When I grow…
Please Come To Boston Please come to Boston for the springtime I'm stayin' here wi…
Pray for Peace WHEN YOU CLOSE YOUR EYES TO SLEEP PRAY FOR PEACE AND FOR…
River It's coming on Christmas They're cutting down trees They're …
Walking In The Rain I want him, I need him And someday, some way, whoa-oh-oh-oh,…
Wichita Lineman I am a lineman for the county And I drive…
Will You Love Me Tomorrow? onight you're mine completely You give you love so sweetly …
Will You Still Love Me Tomorrow Tonight you're mine completely You give you love so sweetly …
Will You Still Love Me Tomorrow? Tonight you're mine completely You give you love so sweetly…
You Were On My Mind When I woke up this morning You were on my mind You…

The lyrics can frequently be found in the comments below or by filtering for lyric videos.