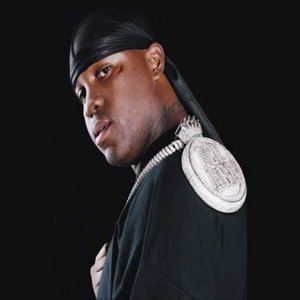 Stokeley Clevon Goulbourne (born April 18, 1996), better known by his stage name Ski Mask the Slump God (formerly stylized as $ki Mask the Slump God), is an american rapper from Fort Lauderdale, Florida. He is best known for his songs Catch Me Outside and BabyWipe.

Ski previously collaborated with fellow Florida rap artist xxxtentacion, forming the group Members Only and released three mixtapes and performed on a nationwide U.S. tour. Shortly after
Read Full Bio
Stokeley Clevon Goulbourne (born April 18, 1996), better known by his stage name Ski Mask the Slump God (formerly stylized as $ki Mask the Slump God), is an american rapper from Fort Lauderdale, Florida. He is best known for his songs Catch Me Outside and BabyWipe.

Ski previously collaborated with fellow Florida rap artist xxxtentacion, forming the group Members Only and released three mixtapes and performed on a nationwide U.S. tour. Shortly after, the group fell into hiatus due to beef between the two but was resolved before xxxtentacion's untimely death.

Outside of Members Only, Ski has three EPs, two commercial mixtapes, and one studio album. They are all available on his home streaming platform, Soundcloud.
Genre not found
Artist not found
Album not found
Search results not found
Song not found
Bowflex her pussy her, how I break that back
Got her upside down, like a colorblind bat
Ed, Edd, and Eddy, how I run the cul de sac
Need a cap and gown talkin bout ya money fat
Yo shit not keepin up, think you need a thumb tack
Pussy comin at these niggas like [?] you need a bat
Said that I'm drippin like you put ice in a bag
And I'm feeling like I'm ready
Cause I got 12 on my back
Bud light, spaghetti
Know that i'm ready
In my pockets, some lettuce, don't forget the dressing
When I ball confetti, bezel kinda heavy
When i'm in the booth it sounds like Jason vs Freddy
Yo bitch pussy hairy, like a bear, I call it teddy
Only let it grip me like [?]
This ain't operation but I'm playing in her belly
Know she ready like That's So Raven
Contributed by Nathaniel W. Suggest a correction in the comments below.
To comment on specific lyrics,
highlight them