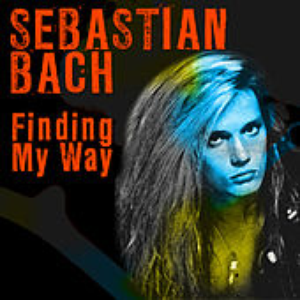 Sebastian Bach (born Sebastian Philip Bierk in the Bahamas on April 3, 1968) is an American hard rock vocalist that has been in several groups. Despite rumors to the contrary, his legal last name is still "Bierk" and not "Bach." He has played in numerous unknown and short-lived bands (e.g. Herrenvolk, Madam X, V05 and Kid Wikkid), but his destiny changed when he received a demo from Skid Row in 1987. The group signed for Atlantic Records and released their self-titled debut album in 1989.
Read Full Bio
Sebastian Bach (born Sebastian Philip Bierk in the Bahamas on April 3, 1968) is an American hard rock vocalist that has been in several groups. Despite rumors to the contrary, his legal last name is still "Bierk" and not "Bach." He has played in numerous unknown and short-lived bands (e.g. Herrenvolk, Madam X, V05 and Kid Wikkid), but his destiny changed when he received a demo from Skid Row in 1987. The group signed for Atlantic Records and released their self-titled debut album in 1989. Meeting with huge success, Bach served as the frontman in Skid Row until he was dismissed in 1995.

In 1996, Bach formed a rock supergroup, the Last Hard Men, with Frogs guitarist Jimmy Flemion, The Breeders lead guitarist Kelley Deal, and The Smashing Pumpkins drummer Jimmy Chamberlin. The group recorded a full-length, self-titled album for Atlantic Records, who then optioned not to release it. In 1998, it was released on Kelley Deal's label, Nice Records, with no fanfare and a very limited pressing of 1000 CDs, which may have been sold via mail order only.

On November 28, 2001 Sebastian appeared at New York Steel, a benefit concert in response to 9/11. He appeared early in the show, left to perform on Broadway, and returned at the end when all performers gathered for a final song.

In October 2002, Sebastian was signed to perform in the national touring production of Jesus Christ Superstar and played the role of Jesus successfully in the show until April 2003, when he was fired for alleged diva-like behavior. He is currently working on a DVD version of VH1's Forever Wild that will be released in June.

Sometime in 2003, Sebastian tried out for Velvet Revolver before the band found Scott Weiland, but was turned down because, according to Slash, "We sounded like Skid Row!" Many fans of the band frequently express frustration that Bach was not selected because his vocal range would have allowed them to cover more GN'R songs during shows.

He has a role on the WB television show Gilmore Girls as Gil, the guitarist in Lane Kim's band. The other members of the band, all teenagers, initially objected to his age, but he proved to be a talented guitarist and remained in the band.

In 2005, Bach cooperated with Henning Pauly to be the singer on the Frameshift album called An Absence of Empathy which has been released in April 2005.

As of recently, and assumably at present, he still performs with his band, Sebastian Bach and the Bach Five, formerly noted as Sebastian Bach and Friends, who live with him, his wife, and children...recently documented on VH1...in a show called "I Married...Sebastian Bach", one of the "I Married..." series. Stars also included Dee Snider, of the rock band, Twisted Sister.

On May 12 and May 14, 2006 at Guns N' Roses' warm up show at the Hammerstein Ballroom in New York City, Sebastian joined Axl on stage for the song "My Michelle". He joined Axl and gang for a third time the following night (May 15) to sing "My Michelle" once again. He also joined them for their Pre-Download Festival show in the Apollo Hammersmith, London, singing My Michelle. Rose introduced Bach by saying that the two had rekindled their friendship in the previous week after 13 years of not speaking. On June 4, 9th & 11th he again joined Rose on stage at the 2006 Gods of Metal Festival (Milan), Download Festival in RDS Dublin and in Donington, respectively. He also appeared on several other tour dates during GN'R's European tour. On September 23, 2006, he joined Axl on stage once again at KROQ's Inland Invasion festival in California for a rendition of "My Michelle".

On July 30, 2006, Bach filled in for an ailing Axl Rose for "Nightrain" and the encore "Paradise City".

Bach starred with Ted Nugent, Evan Seinfeld, Jason Bonham and Scott Ian on the VH1 show "SuperGroup" as of May 2006. The musicians formed a band called Damnocracy for the reality show, during which they lived in a mansion in Las Vegas for twelve days and created music. During the show, he became particularly close to Ted Nugent, whom he looked to as a father figure. This was acknowledged several times on the show. He also appears to have developed good relationships with Evan Seinfeld. However, at a November 5 2006 Guns N' Roses concert in Huntington, West Virginia, Bach referred to a SuperGroup episode where he promised Ted he would quit drinking, and claimed that he had lied. He then went on to say, "Fuck Ted Nugent. He can go skin fucking baby seals in Canada, but I can't enjoy an American Budweiser? Fucking Ted Nugent!" and again at a December 4 show in Winnipeg, Manitoba stating, "You know how I promised Ted Nugent that I'd quit drinking? I fucking lied! He can go skin fucking baby seals, but I can't enjoy a fucking Labbatt's Blue?".Sebastian also said during the dec.7th show in Edmoton alberta "Us canadians like to have a drink once in a while right? Remember that one episode of super group where i stopped drinking? I LIED!" Bach had previously said that he had taken offense with disparaging comments Nugent had made about Dimebag Darrell.

In August 2006, Bach appeared in the upcoming seventh season of Trailer Park Boys. He is played himself and the part of a model railroad enthusiast, who happens to love da green! He has since appeared in several episodes of the 8th season as well, again playing himself in search of the best high!

On 13 September 2006, during a show at Selinas in Sydney, Bach stormed off stage during the encore. After two earlier similar incidents, Bach had warned the crowd that the throwing of any more plastic bottles and/or cans onto the stage would lead to him walking off. As the encore began (Youth Gone Wild), Bach was hit by a plastic cup, threw down the mic and left the stage.

On September 28, 2006, he appeared on Celebrity Duets singing with Hal Sparks. Bach later was on the road with Guns N' Roses, touring around the world until late 2006.

In 2007 he released the album 'Angel Down', which he worked on for the past seven years. The album contains a mix of rock and metal.
Genre not found
Artist not found
Album not found
Search results not found
Song not found
We have lyrics for 'Finding My Way' by these artists:



702 I'm so glad to you I can't believe what I've…
Alice Peacock Remember when we were young and brave Nothing could tear us…
Boy 6lue This for y'all niggas that thought gonna hold me back No…
Exit The Side What's up with the world we live in? It's the greatest…
Firebug Lay down at night Close my eyes Listen to this melody Try…
Jonathan Thulin I used to say that I loved you, But now I…
Liquid Jesus it really doesn't matter how hard i work to get it i've…
Mia Palencia Finding my way I saw a man today sweeping in the…
Moises P. Monk Alone again Alone, my friend I dance the night away Witho…
Rush Yeah, oh yeah. Ooh, said I, I'm comin' out to get you. Ooh,…
Rush Rush Yeah, oh yeah Ooh, said I I'm coming out to get you Ooh,…
Sleeping Romance Finding my way I was searching for it in your voice Whisper,…
The Pipettes I'm finding my way to love you again I'm finding my…



We have lyrics for these tracks by Sebastian Bach:



18 & Life Ricky was a young boy, he had a heart of…
A Bitchslap Rollin' down the avenue I got my fist in the air Checkin'…
All My Friends Are Dead All my friends are dead I'm left all alone Still I live…
American Metalhead Brothers in one, ageless at heart Shoulder to shoulder, we'l…
Angel Down Waiting for For the battle cry I took you into hell Step asi…
As Long As I Got The Music You don't mean a thing to me I got my axe…
Back In The Saddle I'm back I'm back in the saddle again I'm back I'm back i…
Believer [Talking] Word up, Virtuoso Ahh... uh. yo [Verse 1] Th…
By Your Side So long my dear departed Where did you go I…
Caught In A Dream Alone in this world In a madness I'm floating I can't find…
Children of the Damned He's walking like a small child But watch his eyes burn…
Crazy Train Crazy, but thats how it goes Millions of people living as…
Dance On Your Grave A far cry from a perfect life Your words are just…
Dirty Power I feel like striking back I got a bad reputation oh…
Disengaged We are the disengaged From a freak state What goes on in…
Dominator You know you drive me wild Angelic demon child A living su…
Done Bleeding You came to me in my disbelief Suspicions running wild Con…
Dream Forever All I believe is what I see Can't fell you anymore Another…
Falling Into You Here I am Slippin' back in time Starin' in your eyes Like it…
Forget You Why is love pain? Tell me why. Must love leave me again? …
Frozen This is called "Frozen" Come on! As I stare into the f…
Gun to a Knife Fight I drink like I got something to prove & I fight…
Had Enough Got no more feelin' I'm done with dreamin Given you all th…
Harmony I hate to say that we crossed a line There ain't…
Hell Inside My Head Hell Inside my head I'm on the run Into the neon darkness…
I Don't Know People look to me and say Is the end near, When is…
I'm Alive I have it all I have nothing It's all in my mind From…
Immigrant Song Ah, ah, We come from the land of the ice and…
In a Darkened Room This is song called "In A Darkened Room" Let me see…
Kicking An original crazy In a world that I've never known My life…
Little Lover Rollin' down the avenue I got my fist in the air Checkin'…
Live & Die Where do we fit in a world that sell us…
Live The Life You look to me and read between the lines I can't…
Lost In The Light Searchin' for a new horizon Don't wanna live life secondhan…
Motorvatin'-Fallen Star Well, I have a saturday nite drive in a subway…
Mudkicker Mudkicker! We stand accused but you lie Varicose-veined …
My Own Worst Enemy Another place, another face Forgetting who I am I'm scream…
Negative Light Nothin' lasts forever Nobody rides for free For twenty years…
One Good Reason I've been mistreated Kicked down on the floor I try do har…
Our Love Is A Lie Five o'clock in the mornin' Floatin' over my bed Temptin' fa…
Push Away I want to keep you Shut the door, throw away the…
Riot Act I never wanted to be President 'Cause it's nothin' but an…
Rock 'N' Roll Here it comes, you're never gonna top it On a run,…
Rock Bottom can't wait a day I don't care what you say Oh no,…
Save Your Love You were my woman and I was your man You were…
Slave to the Grind "Tokyo, would you please welcome USA's original Youth Gone W…
Stabbin' Daggers Circumstances beyond my control Take advantage of my very s…
Stuck Inside I feel you're taking on Everything I said that I want And…
Take You Down With Me Why is it no suprise I'm succumbing to fear? Unforeseen al…
Taking Back Tomorrow Living from 9 to 5 Anything but alive Crashing into eterni…
Temptation Into the ring, let the games begin, I call you…
This Is the Moment And now there is no choice I must put a side The…
Tunnelvision Who are you to tell me where I been? I'm stayin'…
Wishin' Life is so far from perfect Sometimes the plans we make Do…
Working Man I agree to the seven And I go to work work…
You Bring Me Down I wait for you to sacrifice Hopin again, again You'll…
You Don't Understand I'll take a bullet for you in the night Is what…

The lyrics can frequently be found in the comments below, by filtering for lyric videos or browsing the comments in the different videos below.