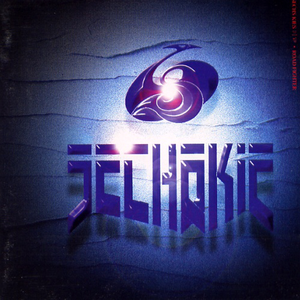 SechsKies or 6kies (젝스키스) is a late 90s Korean hip-hop boy group originally from Daesung Entertainment and onetime rival of H.O.T.

In April 2016, they made their comeback through the Korean variety show Infinite Challenge. A guerilla concert was planned by the show since fall 2015, but was spoiled by reporters. Despite the hurdles, their appearance on the program was met with high praise, making their comeback a huge success.
5 of them
Read Full Bio
SechsKies or 6kies (젝스키스) is a late 90s Korean hip-hop boy group originally from Daesung Entertainment and onetime rival of H.O.T.

In April 2016, they made their comeback through the Korean variety show Infinite Challenge. A guerilla concert was planned by the show since fall 2015, but was spoiled by reporters. Despite the hurdles, their appearance on the program was met with high praise, making their comeback a huge success.
5 of them have also signed with YG Entertainment and have since held a concert and released a new single accompanied by the "Re-Album" with their old hits remastered.

Active members:
Eun Ji Won (은지원): Leader/rapper/vocals ; Born 1978/June/8
Lee Jae Jin (이재진): Rap/vocals/choreographer ; Born 1979/July/13
Kim Jae Duk (김재덕): Rap/choreographer ; Born 1979/Aug/7
Kang Sung Hoon (강성훈); Lead vocals ; Born 1980/Feb/22
Jang Su Won (장수원); Vocals ; Born 1980/July/16
Inactive members:
Go Ji Yong (고지용); Vocals/rap ; Born 1980/July/1Despite appearing during their "comeback" on Infinite Challenge in 2016, he didn't sign with YG Entertainment as he had mostly moved on and settled down since their idol days.
Genre not found
Artist not found
Album not found
Search results not found
Song not found